"Booker T. pioneered the organ. When you heard him play, you knew it couldn't be anyone else."
- Isaac Hayes musician, Rolling Stone
VIDEO: Click here to see Booker's new music video "Native New Yorker" >>


| | |
| --- | --- |
| | Rock & Roll Hall of Fame inductee - 1992 |
| | Grammy Lifetime Achievement Award Honoree - 2007 |
| | Musicians Hall of Fame inductee - 2008 |
| | Renowned leader of the legendary Booker T. & The MG's, this pillar of soul music backed Stax stars Otis Redding, Albert King, among many others and in recent years has collaborated with Bob Dylan, Eric Clapton, Stevie Wonder, CSN&Y, Sheryl Crow and many more. |
| | Produced such classic albums as Willie Nelson's Stardust and Bill Withers' Just As I Am, featuring the hit, "Ain't No Sunshine" |
| | With backing from Drive-By Truckers and guitar contributions from Neil Young, Booker T. opened a new chapter in his fifty year musical career with the release of his searing new album "Potato Hole" (4/21/09) on Anti-Records. |
---
10 Grammy Nominations for Rosebud Artists!
December 2009, Rosebud News
We're thrilled to announce that Rosebud Artists received 10 Grammy nominations for this year's awards taking place on January 31, 2010 in Los Angeles. Artists honored with nominations include Booker T. for both Potato Hole (Best Pop Instrumental Album) and a track from that album, "Warped Sister" (Best Rock Instrumental Performance) Please see the full entry >>
Rosebud has been fortunate in that generally our artists score between 4 and 6 Grammy nominations every year but 10 is definitely a new record and we are Thrilled, especially considering the fact that Rosebud artists only released 14 eligible CDs this past year. Congratulations to all the nominees!
---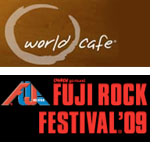 Booker T. On World Café Live, Fuji Rock & Europe Fests
July 2009, Rosebud News

Booker T. recently recorded a session for World Café Live on NPR, featuring songs from his highly acclaimed new release, Potato Hole. Listen to the show here. Booker just returned from his debut performance at the Fuji Rock Festival in Niigata, Japan. In addition to playing his own set, he also was featured in a tribute to the recently deceased legendary Japanese rock musician Kiyoshiro Imawano before 35,000 fans. Known as "Japan's King of Rock," he collaborated with Booker T. & The M.G.'s on his 1992 album, Memphis. Approximately 42,000 fans had visited to pay their respects at his funeral on May 9, 2009. Booker's Fuji Rock appearance was sandwiched between two separate runs of festivals across Europe in support of his new CD. Catch Booker T. live on stage, please see Tour Dates >>
---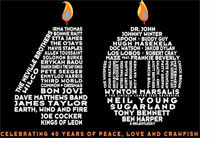 Rosebud Artists Everywhere At New Orleans Jazz Fest
May 2009, Rosebud News
Rosebud Artists could be found performing in a wide variety of formats during the 40th Annual New Orleans Jazz and Heritage Festival (April 24 - May 3).
Booker T. made his debut performance at Jazz Fest with the Drive-By Truckers, who are the backing band on his current hit CD. In addition to playing the Festival itself, they performed for a television taping the night before the Festival opened. Joining Booker and the Truckers for the taping were Bettye LaVette, whose last album also featured backing by the Truckers, and the ever-present Trombone Shorty and Ben Ellman of Galactic who is producing a new CD for Trombone Shorty and Orleans Avenue.... read full story >>
---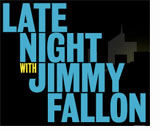 Booker T. To Release Potato Hole On April 21 During Featured Run on Late Night Jimmy Fallon Show
April 2009, Rosebud News
Rock & Roll Hall of Fame inductee Booker T. will open a new chapter in his fifty year musical career with the release of his searing new album Potato Hole (4/21/09) on Anti- Records. With backing from Southern rock visionaries Drive-By Truckers and guitar contributions from Neil Young, the CD features seven new original tracks and three covers (Outkast's "Hey Ya," Tom Waits' "Get Behind the Mule" and Drive By Truckers' own "Space City"). The Huffington Post has premiered one of the lead tracks "Native New Yorker". Kicking off the release, Booker will be featured as a special guest of The Roots on Late Night with Jimmy Fallon for three consecutive nights (April 20-22). Booker T. will tour extensively in 2009 in support of Potato Hole including performances at Coachella, New Orleans Jazzfest and Bonnaroo with much more to be announced soon - see tour dates >>
---
Rosebud Artists Score 5+ Grammy Nominations
December 2008, Rosebud News
Rosebud Artists captured 5+ Grammy nominations for the upcoming 51st Grammy Awards. Artists were honored in the following categories.
Best Contemporary Blues Album - Marcia Ball's Peace, Love and BBQ
Best Zydeco Or Cajun Music Album - BeauSoleil avec Michael Doucet for Live At The 2008 New Orleans Jazz & Heritage Festival as well as Michael Doucet's own From Now On
Best Traditional Gospel Album - The Blind Boys of Alabama for their Down In New Orleans CD which also features Rosebud artist and New Orleans legend, Allen Toussaint
Best Jazz Instrumental Album - Bill Frisell's History, Mystery.
Best Long Form Music Video category, Respect Yourself - The Stax Records Story featuring Mavis Staples and Booker T Jones (and named after The Staple Singers' hit) also scored a nomination.
Our heartiest Congratulations and sincere Best of Luck to all the nominees.
---
Three Rosebud Artists Among Rolling Stone's "100 Greatest Singers of All Time"

November 2008, Rosebud News
Three Rosebud artists were featured in Rolling Stone's special on the "100 Greatest Singers of All Time" in their November 27, 2009 issue. Mavis Staples was chosen as #56. The late and legendary Muddy Waters and John Lee Hooker were also recognized at #53 and #81 respectively. Both were Rosebud artists until the end of their careers. The tribute to Muddy Waters was written by former Rosebud artist Ben Harper ("His voice really pierced me in a way that wouldn't let go"). The tribute to John Lee Hooker was written by Bonnie Raitt ("I was just swept away by the power of his voice") in a nearly full page prelude to the article in the magazine's opening pages. The article also quotes Bob Dylan as saying of Mavis Staples's singing, "That just made my hair stand up, listening to that."
Also featured in the issue is a tribute to Otis Redding (#8) written by Rosebud artist Booker T. Jones. Booker, with The MGs performed on Otis Redding's biggest hits while at Stax Records.
Catch Mavis Staples on tour this winter >>
Stay tuned for upcoming Booker T. Jones tour dates >>
---
Booker T. Jones Honored With 2008 Musicians Hall of Fame Induction

July 2008, Rosebud News
Booker T. Jones will be honored with induction into the Musicians Hall of Fame in Nashville as a member of Booker T. & the MG's. The group helped create the famed Memphis/Stax sound in the 1960s, playing on recordings by Otis Redding, Sam and Dave, The Staple Singers, Albert King and Rufus Thomas among many others. They were also stars in their own right with legendary hits including "Green Onions," "Time Is Tight," and "Hang'Em High." Other 2008 inductees include the Memphis Horns, the Muscle Shoals Rhythm Section, Buddy Holly's band the Crickets, Al Kooper and producer Billy Sherrill. A formal induction ceremony will be held in October. Booker is currently writing and recording material for a new solo album as well as on the road playing tour dates with the MG's and his own band. .. see Booker T. Jones solo tour dates >>
---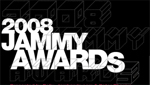 Booker T. Jones Featured at the Jammys

May 2008, Rosebud News
Booker T. Jones opened the 7th annual Jammy Awards at the Theater at Madison Square Garden in New York City on Wednesday evening (May 7, 2008) with a roaring rendition of "Gold Dust Woman" and "Take Me To the River" joined by Warren Haynes, Grace Potter, Will Lee and Joe Russo. Later in the ceremony Booker joined Galactic onstage for the Booker T. & the MG's classic "Hip Hug Her" and the Booker penned "Born Under A Bad Sign" with Sharon Jones and Chali 2NA on vocals. The Jammys celebrates the best in improvisational music. Booker T. Jones is a Rock & Roll Hall of Fame inductee and Grammy Lifetime Achievement Award winner who is on tour throughout 2008 ...see tour dates >>
---