"Sunny And Her Joy Boys offer a delightful trip through the Great American Songbook. Sunny Crownover is a vocalist with a real feel for the material. The participation of Duke Robillard and Billy Novick is always a guarantee of first rate quality."
- Bob Porter
Sunny And Her Joy Boys are:
Sunny Crownover: vocals
Billy Novick: clarinet, alto sax
Duke Robillard: acoustic archtop guitar
Paul Kolesnikow: acoustic archtop guitar
Jesse Williams: acoustic bass
---
Duke Robillard and Sunny Crownover's Tales From The Tiki Lounge November 17, 2009
November 2009, Rosebud News
Duke Robillard and Sunny Crownover will release a new CD, Tales From The Tiki Lounge, on November 17, 2009. Conceived as a tribute to Les Paul and Mary Ford, it is also a concept lounge music CD. It encompasses blues to standards, vintage tunes from movies to South American pop from the 40s and 50s, all recorded in the sprit of Les Paul, featuring Duke's orchestral approach to his guitar tracks and the wonderfully warm vocals of Sunny Crownover. This release is Duke's third collaboration with Sunny this year. Duke says of the new CD: "I want to transport people to an age when music had beautiful melodies and a genuine feel-good quality." See Duke live on stage, including the Legendary Rhythm and Blues Cruise in January, please see Tour Dates >>
---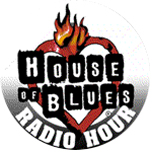 Introducing Sunny And Her Joy Boys, Featuring Duke Robillard, Out March 24
March 2009, Rosebud News


Sunny And Her Joy Boys debut CD, featuring Duke Robillard, will be released by Stony Plain Records March 24, 2009. Duke writes that the CD showcases, "some of my favorite 1930s tin pan alley and classic jazz tunes featuring the wonderful vocalist Sunny Crownover as well as Billy Novick, along with Paul Kolesnikow, Jesse Williams and myself. It was a joy to record and we are looking forward to doing many live appearances around New England and the country." The disc will be a featured CD of the Month on the internationally syndicated House Of Blues Radio Hour for the month of April. The Rosebud Agency will book the group exclusively while continuing to book Duke Robillard in his other band formats.
See Duke live on tour, please see tour dates>>

---
STONY PLAIN RECORDS BIOGRAPHY
Introducing Sunny and Her Joy Boys: Classic jazz and songs from the golden age of pop

Introducing Sunny and Her Joy Boys is the brainchild of Stony Plain's award-winning guitarist and producer Duke Robillard, and it marks the remarkable voice of Sunny Crownover, whose beautiful interpretations of tunes from the great American songbook are nothing less than a revelation. Introducing Sunny and Her Joy Boys will be released by Stony Plain in Canada and the U.S. on March 24. The latest of many eclectic and wildly different projects Robillard has brought to Stony Plain, it's also the first that's featured a woman singer, and a band of classic jazz players ? and one without a drummer. Now based in New England, Crownover spent a large part of her life in Texas. Robillard heard her sing for the first time in late 2007 at a Harvard University concert and knew he'd found the voice he was looking for to bring a project to life he'd been wanting to do for over 35 years. The CD salutes the golden era of women vocalists of the '20s through the '50s, where big bands and small combos alike created classic American pop, swing and blues songs of the day. Robillard says he's wanted to cover this sort of classic jazz for 35 years. "I'm really fond of the swing-era female vocalists, and tunes from the Depression Era, Tin Pan Alley tunes and tunes by the great writers. Until now, I never found the right vocalist." Robillard assembled a small all-acoustic group to provide sympathetic backing to Crownover's voice, with Billy Novick on clarinet and alto saxophone, Duke and Paul Kalesnikow on arch top guitars and Jesse Williams on acoustic bass. Many of the tracks were done in a single take, a testament to the chemistry between the singer and band. Some of the album's many highlights are the opener, "Strictly from Dixie," originally popularized by Ella Fitzgerald; Walter Donaldson's "You're Driving Me Crazy;" the bluesy ballad "That's My Desire;" and the classic "Between the Devil and the Deep Blues Sea." Listen, too, to the gorgeous Ellington/Strayhorn composition, "I Don't Mind;" Billy Holiday's "Travelin' All Alone;" the seminal Duke Ellington ballad, "I Got It Bad (and that Ain't Good);" and another great Chick Webb/Ella Fitzgerald hit, "Undecided." "I'm ecstatic that I'm getting to play this music," Robillard says, "with the right sound ? nice and light, but the music is very rhythmic." So, from a 35-year itch to a band to a record in four months? Is that about it? Says Robillard: "When things are right, they're right." Expect major play for Sunny and Her Joy Boys on jazz stations and major support from jazz-based publications.
---