Rosebud is music industry's first Solar Powered facility >>


buy CDs via rosebudus.com and help music charities >>


Certified Green - The Rosebud Agency has been named among the first San Francisco businesses to become officially certified as a Green business. >>


---
Hurricane Katrina - BeauSoleil and The Dirty Dozen
Along with people across the country and around the world, we at the Rosebud Agency are deeply moved and saddened by the devastation left by Hurricane Katrina and the uncertain future that so many victims now face. As a response to those who have expressed concern, we are relieved and grateful to advise that BeauSoleil and The Dirty Dozen Brass Band, who had homes and families in New Orleans and the vicinity, are safe and relocated. Both artists will continue their performance schedules for dates outside of the affected area and, of course, there is no news yet as to what will become of shows planned within the area struck by the hurricane.
---
Loudon Wainwright featured in upcoming Cameron Crowe film Elizabethtown
Loudon Wainwright III is featured in the upcoming film Elizabethtown, written and directed by Cameron Crowe (Almost Famous, Jerry Maguire). Starring Orlando Bloom, Kristen Dunst, and Susan Sarandon, the romantic comedy is due for release in October 2005. This marks the latest in a string of recent appearances by Loudon on the big screen, including Martin Scorsese's The Aviator, and Tim Burton's Big Fish. Loudon continues to perform live between acting engagements – see Tour Dates.
Elizabethtown official site >>
---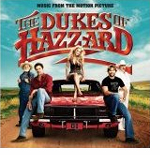 JJ Cale's "Call Me The Breeze" in The Dukes of Hazzard Film & Soundtrack CD
Lynyrd Skynyrd's classic cover of JJ Cale's "Call Me The Breeze" is featured in the big screen version of the 1970s television favorite, The Dukes of Hazzard, starring Jessica Simpson, Willie Nelson, and Burt Reynolds. The song is also included on the soundtrack CD.

---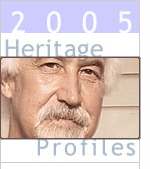 Michael Doucet receives 2005 NEA National Heritage Fellowship
BeauSoleil founder, Michael Doucet, is one of twelve artists who have been awarded the prestigious National Heritage Fellowship by The National Endowment for the Arts. The award is the country's highest honor in the folk and traditional arts. Awardees are chosen for their artistic excellence, cultural authenticity and contributions to their field. Doucet and other recipients will attend a series of events in September, including the awards presentation on Capitol Hill and a concert on September 23rd at George Washington University. Doucet joins prior Heritage fellows such as B.B. King, Doc Watson and Bill Monroe, as well as current and former Rosebud artists respectively, The Blind Boys of Alabama and the late John Lee Hooker.
Press Release: National Endowment For The Arts Announces 2005 Recipients of Nation's Highest Honor in the Folk and Traditional Arts >>
---