---
The Dirty Dozen Brass Band and Charlie Musselwhite Featured in Hurricane Katrina benefit concerts, "The Big Apple to The Big Easy"
Two Rosebud artists joined all-star line-ups to help raise money for victims of Hurricane Katrina in the New York benefit concerts dubbed "The Big Apple to The Big Easy." The Dirty Dozen Brass Band was featured in the fundraiser at Madison Square Garden performing with Elvis Costello, Diana Krall and Dave Bartholomew. They also joined Aaron Neville and a score of other New Orleans performers for the finale of "When the Saints Go Marching In." Charlie Musselwhite lent his support by performing with Tom Waits in a simultaneous benefit concert at Radio City Music Hall. Other performers on the two shows included Simon and Garfunkel, John Fogerty, Elton John, Dave Matthews, Joss Stone, Jimmy Buffet and Lenny Kravitz.
---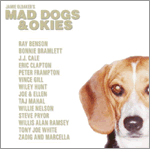 JJ Cale Featured on All Star "Mad Dogs and Okies" Album
JJ Cale is featured more prominently than anyone else on a new all star album called Mad Dogs and Okies. The project, produced by Jamie Oldaker (renowned drummer - Eric Clapton, Bob Seger, Freddie King, Phil Collins), focuses on artists, musicians and writers with a distinctive Oklahoma sound. JJ Cale sings two songs on the album, "Daylight" and "Motormouth," the latter a duet with Willie Nelson. A third Cale song, "Magnolia" is covered by Tony Joe White. Other major artists on the album include Eric Clapton, Taj Mahal, Vince Gill and Peter Frampton.

---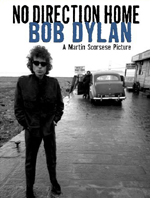 Mavis Staples Featured in Soundstage Appearance with Joss Stone and in Martin Scorcese's Bob Dylan Documentary
Mavis Staples is featured in two upcoming PBS specials. In a newly filmed installment of the series "Soundstage," Mavis Staples shares the stage with Joss Stone. The two each give rousing solo performances and then finish off the show by joining forces for a duet of The Staple Singers' hit, "I'll Take you There." Mavis is also featured in the new Martin Scorcese documentary, "No Direction Home", which chronicles the career of Bob Dylan from 1961-1966.

---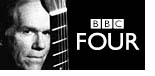 Loudon Wainwright III Specials On BBC Television, Appears in 40 Year Old Virgin
Loudon Wainwright III is the focus of two separate specials on BBC Television (BBC Four) on Friday September 23. The first one hour special, 'Loudon Wainwright - One Man Guy', is taken from a concert which was specially recorded for the BBC in London on May 2nd this year. Directly following 'One Man Guy' is 'Loudon Wainwright III at the BBC' a 60 minute collection of his appearances on BBC TV over the past 30 years. In the meantime, Loudon is featured in the finale of the hit film, 40 Year Old Virgin. Watch for Loudon on the big screen again in October in Cameron Crowe's Elizabethtown with Orlando Bloom, Kirsten Dunst and Susan Sarandon.
---

Marcia Ball Joins Neville Brothers and Meters on Letterman Friday September 16
Marcia Ball will join The Neville Brothers and The Meters on the David Letterman show Friday September 16 to perform Fiyo On The Bayou. Marcia's Live! Down The Road just re-entered the Billboard Blues charts and is currently #8. Watch for Marcia on tour year round.
---
The Blind Boys of Alabama Featured In All Star Tribute to Sam Cooke at Rock and Roll Hall of Fame
The Blind Boys of Alabama, along with Aretha Franklin, Elvis Costello and the Dixie Hummingbirds are among the artists set to sing the praises of Sam Cooke during the Rock and Roll Hall of Fame and Museum's American Music Masters salute to the quintessential soul man. They'll celebrate Cooke's pop music in concert at 8 p.m. Saturday, Nov. 5, at Playhouse Square's State Theatre in Cleveland, OH. Also on the bill are former J. Geils Band frontman Peter Wolf, Taj Mahal, Cissy Houston, Otis Clay and William Bell. The performances are part of "A Change Is Gonna Come: The Life and Music of Sam Cooke," the 10th annual installment of the Rock Hall's American Music Masters series, presented in conjunction with Case Western Reserve University. Most of those performers will be joined by Lou Rawls for a second show at 6 p.m. Sunday, Nov. 6, at the State Theatre, with the focus on the gospel side of Cooke's career.
Rock and Roll Hall of Fame and Museum's American Music Masters - A Tribute to Sam Cooke >>
Playhouse Square Center - A Change is Gonna Come The Life & Music of Sam Cooke >>
---
Mavis Staples and Charlie Musselwhite Win Living Blues Awards
Mavis Staples and Charlie Musselwhite were both honored with awards in the July/August issue of Living Blues Magazine. Mavis Staples garnered awards for both Blues Artist of the Year (Female) and Comeback Artist of the Year in the Living Blues Critic's Poll. Charlie Musselwhite was named Most Outstanding Musician (Harmonica) for the second year in a row in the Living Blues Reader's Poll."

---