Rosebud is music industry's first Solar Powered facility >>


buy CDs via rosebudus.com and help music charities >>


Certified Green - The Rosebud Agency has been named among the first San Francisco businesses to become officially certified as a Green business. >>

---
Rosebud Signs The Refugee All Stars of Sierra Leone
The Rosebud Agency is proud to announce exclusive worldwide representation of The Refugee All Stars of Sierra Leone. The band's story is documented in a compelling and emotionally-driven film, "The Refugee All Stars", which premiered at the AFI Los Angeles Film Festival in November 2005 and took home the award for Best Documentary. The Refugee All Stars are comprised of Sierra Leonean musicians who lived for years as refugees in the West African nation of Guinea. All of the members of the band lived in or around Sierra Leone's capital city, Freetown, before a rebel war in 1999 forced a panicked mass exodus to neighboring countries. Born in the Kalia Refugee Camp in 2001, The Refugee All Stars began writing original music on impossibly worn instruments and performing for their fellow refugees. Today they are nominated for "Best New Artist" at the Sierra Leone Music Awards and recently performed for a crowd of 15,000 at the National Stadium in Freetown. For more info on the film and the band, go to refugeeallstars.org >>.
---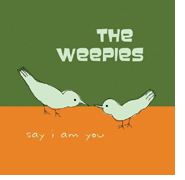 Rosebud Signs The Weepies
The Rosebud Agency is proud to announce the exclusive worldwide representation of The Weepies. Independent singer/songwriters Deb Talan and Steve Tannen began writing together the first night they met and soon formed the folk/pop duo The Weepies. Their second album, Say I Am You, will be released March 7, 2006, on Nettwerk Records. Confident, lyrical and accessible, the new CD has the taste of a classic pop album with the wistful track, "World Spins Madly On", included in the upcoming Jennifer Aniston film, "Friends with Money". Look for The Weepies on tour throughout the year - see tour dates >>

---
Kaki King Rejoins La Guitara For Spring 2006 Tour
Kaki King will again join Patty Larkin and Sharon Isbin for the Spring 2006 version of the La Guitara Tour, beginning March 19, 2006 (see tour dates). The tour coincides with the project's critically acclaimed CD, also entitiled La Guitara, that explores the contribution of women to modern guitar and showcases many of the greatest female players in music today including the above named artists as well as Rory Block, Memphis Minnie and Muriel Anderson.

---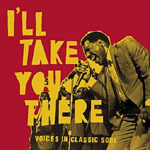 Rosebud Artists Bettye LaVette, Mavis Staples and Booker T. Jones featured on Starbucks compilation CD, "I'll Take You There - Voices in Classic Soul"
Rosebud artists Bettye LaVette, Mavis Staples, and Booker T. Jones are featured on the new Starbucks compilation CD, I'll Take You There - Voices in Classic Soul. Mavis Staples kicks off the CD singing lead on The Staple Singers' hit recording and title track, "I'll Take You There. "Bettye LaVette is featured on her 1965 recording of "Let Me Down Easy" while Booker T. Jones leads Booker T and the MGs on one of their best known hits, "Time is Tight." Other soul legends featured on the CD include Aretha Franklin, Marvin Gaye, Donnie Hathaway, and many more.
---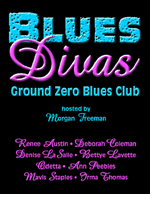 Starz InBlack to Present the World Premiere of "Blues Divas" Featuring Bettye LaVette and Mavis Staples
Starz InBlack will present the world premiere of the soulful blues concert "Blues Divas" during Black History Month on Sunday, Feb 5 at 9 pm et/pt. The film features musical performances by Rosebud artists, Bettye LaVette and Mavis Staples, as well as performances by Deborah Coleman, Irma Thomas, Odetta, Ann Peebles, Denise LaSalle and Renee Austin. The performers are also interviewed in the film by Oscar-winning actor and blues lover Morgan Freeman. "Blues Divas" was directed by noted music documentarian Robert Mugge ("Last of the Mississippi Jukes") and captures the soulful, passionate performances of these talented singers over a three-day weekend at Ground Zero in Clarksdale, Mississippi, the heartland of the blues.
Catch Bettye LaVette and Mavis Staples on tour throughout 2006. See tour dates >>
Find more about "Blues Divas" >>

---
Bettye LaVette to be featured on World Café January 25, 2006
Bettye LaVette will be featured on National Public Radio's World Café on January 25, 2006. World Café is broadcast to over 180 stations - check worldcafe.org for your local station or listen online at www.xpn.org/listen.php from Monday to Friday at 2pm EST. Bettye's new CD, I've Got My Own Hell To Raise (Anti), has ranked in the Top 10 on Billboard magazine's blues chart since the record's release in September, just jumping to #4 this week. The record has scored rave reviews in The New York Times and Rolling Stone as well as being ranked among the best CDs of 2005 in The New York Times, The Washington Post, The Boston Globe, Philadelphia Inquirer, Chicago Sun-Times, CNN.com and The New Yorker among many others. Bettye will be performing major shows worldwide throughout the year including a tribute to Joni Mitchell at Carnegie Hall, SXSW Music Festival and many more major events. see tour dates >>
---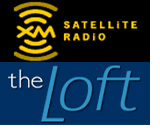 Loudon Wainwright Triple-Encore on XM Radio's Loft
Loudon Wainwright will be featured on XM Radio's, The Loft, with the re-broadcast of three of his in-studio Loft Sessions. The three shows, will re-air in succession on XM's popular Loft channel the week of February 20, 2006 on Monday at 12 noon & 9 pm, Thursday at 3 pm & 9 pm, and on Saturday at 6 pm, all times Eastern. This comes close on the heels of two BBC TV specials on Loudon which aired back-to-back in late 2005. Watch for upcoming tour dates and more news on Loudon coming soon.

---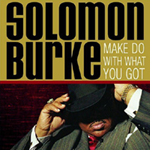 Coco Montoya Co-write Kicks Off Solomon Burke's Grammy Nominated Album
Coco Montoya co-write, "I Need Your Love in My Life", was chosen as the lead track on Solomon Burke's Grammy nominated album, Make Do With What You Got. The song was co-written with David Steen, who has been a long time collaborator with Coco Montoya on his own recordings. Coco is currently recording a new album with producer Paul Barrere of Little Feat, to be released by Alligator Records this summer. Coco will be touring nationally throughout the year. see tour dates >>

---