Rosebud is music industry's first Solar Powered facility >>


buy CDs via rosebudus.com and help music charities >>


Certified Green - The Rosebud Agency has been named among the first San Francisco businesses to become officially certified as a Green business. >>


---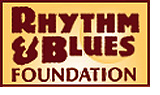 Bettye LaVette To Be Honored by The Rhythm & Blues Foundation

Bettye LaVette will be honored by The Rhythm & Blues Foundation at their upcoming Pioneer Awards. Previous honorees have included Sly & The Family Stone, Wilson Pickett, Curtis Mayfield, Smokey Robinson & The Miracles and Etta James. The 2006 Pioneer Awards, scheduled for June 29 at Philadelphia's Park Hyatt Hotel, will honor Bettye LaVette as well as Motown founder Berry Gordy, Otis Redding and more. The R&B Foundation is an independent, nonprofit, service organization whose mission is to provide public recognition and financial assistance to rhythm and blues artists.
---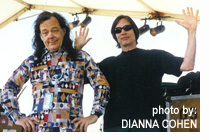 David Lindley On Tour With Jackson Browne and Special Guest on Ben Harper CD
David Lindley is joining his longtime friend and musical partner Jackson Browne for a tour of Spain, the UK and Australia. The tour began March 9 in Madrid and includes stops in Barcelona, London, Glascow, Sydney and more before wrapping up April 17 at the East Coast Blues & Roots Festival in Byron Bay, Australia. David and Jackson have collaborated on 10 albums to date including Browne's 1977 seven-times platinum, life-on-the-road concept opus Running On Empty. David Lindley can also be heard playing on Ben Harper's new double-CD Both Sides of the Gun set for a March 21 release.

See tour dates for complete schedule >>
---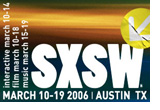 Six Rosebud Artists Featured at SXSW
Six Rosebud artists will be featured at this years SXSW, the music and media extravaganza in Austin, TX which brings together artists and music professionals from around the world. Rosebud artists featured this year include new signings The Weepies and The Refugee All-Stars of Sierra Leone, whose award winning documentary will also be shown at SXSW's film festival. Beausoleil and The Dirty Dozen Brass Band will join artists such as Buckwheat Zydeco, Ivan Neville's Dumpstaphunk and the New Orleans Social Club to represent Louisiana at the "Louisiana at Town Lake" concert. Bettye LaVette continues an amazing year with her SXSW debut. Finally, closing out Rosebud's presence, The Tommy Castro Band will perform at the Austin Barn Dance.
Thursday, March 16
THE WEEPIES @ Maggie Mae's (323 E. 6th St) 9pm
THE REFUGEE ALL STARS OF SIERRA LEONE @ Caribbean Lights (614 E. 6th St) 11pm
Friday, March 17th
BETTY LAVETTE @ La Zona Rosa (612 W. 4th St) 7:30pm
BEAUSOLEIL @ Mother Egan's Irish Pub (715 W. 6th St) 7:30pm
Saturday, March 18th
BEAUSOLEIL @ Town Lake Stage at Auditorium Shores (920 W. Riverside Dr) 2pm
DIRTY DOZEN BRASS BAND @ Town Lake Stage at Auditorium Shores (920 W. Riverside Dr) 4pm
Sunday, March 19th
TOMMY CASTRO BAND @ Austin Barn Dance (241 Slaughter Creek Dri) 7pm

---