Rosebud is music industry's first Solar Powered facility >>


buy CDs via rosebudus.com and help music charities >>


Certified Green - The Rosebud Agency has been named among the first San Francisco businesses to become officially certified as a Green business. >>


---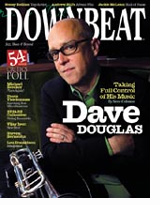 Bill Frisell, Bettye LaVette, Marcia Ball Honored in Downbeat Critics Poll
Bill Frisell has repeated as Best Guitarist in the annual Downbeat Magazine critics poll (Aug 2006). Bill was among the very best in other categories including Best Jazz Artist and Best Jazz Album (for his East/West AND his collaboration with Paul Motian and Joe Lovano "I Have The Room Above Her"). Individual musicians from Bill's various touring bands were also recognized including Jack DeJohnette (#1 Drummer), Jenny Scheinman (#1 Rising Star Violin, Violin), Sam Yahel (#1 Rising Star Organ, Organ, Keyboard), Paul Motian (Drums), Brian Blade (Rising Star Drums, Drums) and Greg Tardy (Rising Star Clarinet). Bill's manager and producer Lee Townsend was also recognized in the Producer and Rising Star Producer categories.
Rosebud artists Bettye LaVette and Marcia Ball were also ranked among the best blues artists. Bettye was recognized in the Best Blues Artist, Best Blues Album and Best Beyond Album for her latest release I've Got My Own Hell To Raise. Marcia was also recognized in the Best Blues Artist and Best Blues Album (Live! Down the Road) categories.
---
Duke Robillard Joins Tom Waits Touring Band for August dates
Duke Robillard has been picked to play guitar in Tom Waits band for an upcoming run of dates. Duke has collaborated on stage or in the studio with some legendary figures in the past including Bob Dylan, Ruth Brown, Muddy Waters and B.B. King among others but this will be his first collaboration with Waits. Dates begin August 1 in Atlanta, GA and run through August 13 in Akron, OH. Please see Duke's tour dates page for the complete schedule as well as dates for The Duke Robillard Band.

---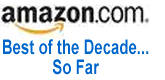 Rosebud Artists Featured on Amazon.com's Best of the Decade (So Far) List
Amazon.com music editors have released their picks for the best releases of the decade (so far) and the list features Rosebud artists The Blind Boys of Alabama, Loudon Wainwright III and John Hammond. The Blind Boys were recognized in both the Popular Music and Christian/Gospel categories for their 2001 release Spirit Of the Century and 2002's Higher Ground, respectively. Loudon Wainwright III's Last Man on Earth (2001) was also recognized in the Popular Music category while John Hammond's collection of Tom Waits songs Wicked Grin (2001) was recognized as one of the best in the Blues Category. In the meantime, Charlie Musselwhite's Delta Hardware has been named one of the best blues CDs of 2006...so far. Be sure to catch live dates with The Blind Boys of Alabama, Loudon Wainwright III, John Hammond and Charlie Musselwhite throughout the year. ...see Rosebud Artists' Tour Dates >>
amazon.com: Best of the Decade ... So Far >>
amazon.com: Best Blues CDs of 2006...So Far >>
---
Rosebud Signs The Legendary Allen Toussaint
The Rosebud Agency is proud to announce the signing of New Orleans' legendary producer, pianist, writer, arranger and singer, Allen Toussaint, for exclusive worldwide booking representation. Toussaint has collaborated with, produced, or had his songs covered by artists as diverse as The Rolling Stones, Bonnie Raitt, The Band, Paul Simon, The Meters, Joe Cocker, Dr. John and now Elvis Costello among many more. Allen and Elvis are just finishing a tour in support of their hit CD collaboration, The River In Reverse. Toussaint has rarely toured in the past but he plans to change that now and we're eager to accommodate.
The River In Reverse at Amazon.com >>

---