Rosebud is music industry's first Solar Powered facility >>


buy CDs via rosebudus.com and help music charities >>


Certified Green - The Rosebud Agency has been named among the first San Francisco businesses to become officially certified as a Green business. >>


---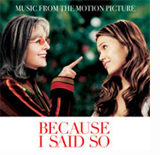 The Weepies Featured In New Mandy Moore CD and Film (with Mandy and Diane Keaton)
The Weepies favorite "World Spins Madly On" is featured in the new movie Because I Said So starring Diane Keaton and Mandy Moore (Feb 2, 2007 release) and was also chosen for the film's soundtrack CD which will be released in April 2007. The soundtrack is an eclectic mix of pop, classic soul and modern rock featuring songs by Van Morrison, KT Tunstall and Curtis Mayfield, among others.
The Weepies also co-wrote 5 new songs on the forthcoming Mandy Moore CD Wild Hope (May 8 release), as well as playing and singing on the record. This album represents Moore's transition from teenpop artist to adult singer-songwriter. In Moore's own words about the project, "I knew that I wanted to work with Lori McKenna, Rachael Yamagata and The Weepies. This is what the record needed to be, and partly why it took two years to make. It's been a very interesting and rewarding process. My head is still spinning...with all of these artists it was a matter of discovering their music and asking myself, 'Why isn't this the biggest thing since sliced bread? Did the Weepies actually not have a top-10 record? To me, this was all so accessible, so wonderfully creative and beautiful."
---
Tommy Castro's new CD, Painkiller, in Stores January 30, 2007
Tommy Castro will release his new CD, Painkiller on January 30. The album features nine new Tommy Castro original songs with Tommy and the band sharing the spotlight with special guests Coco Montoya, Angela Strehli, David Maxwell and Teresa James. The CD was produced by John Porter, who has previously spearheaded projects with Santana, Los Lonely Boys, B.B. King, Elvis Costello and Keb Mo. Painkiller is the follow up CD to Soul Shaker, which spent 19 weeks in the Billboard Blues Charts and was nominated for a Blues Music Award. Tommy Castro is currently nominated for Blues Wax Artist of the Year Award and will be touring worldwide in support of the new release..see Tour Dates>>
---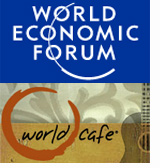 Sierra Leone's Refugee All Stars Performing at World Economic Forum in Davos, Switzerland - Also Featured on NPR's World Café
Sierra Leone's Refugee All Stars will perform at the World Economic Forum, an annual conference that brings together the world's top political and business leaders, in Davos, Switzerland later this month. Sierra Leone's Refugee All Stars will be featured at two separate events at the invitation of the UNHCR as part of their efforts to bring attention to the ninemillion.org campaign and the plight of refugees around the globe. The band will also be featured on NPR's World Café on Wednesday January 17th. The broadcast will include an interview between host David Dye and the band as well as excerpts from their live show. Go to NPR's World Café for local station listings or you can listen online to the WXPN/Philadelphia stream. After the broadcast, the audio will be available on the NPR website.
---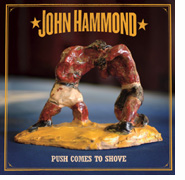 John Hammond Kicks Off 2007 With New G Love Produced CD, Push Comes To Shove


Grammy Award winning blues veteran, John Hammond, is set to release his new CD, Push Comes To Shove on Back Porch Records on January 23. Produced by G Love (Garret Dutton III), who counts Hammond as one of his own main musical influences, the CD features five John Hammond original compositions, a bold collaboration with Dutton in the hip hop-tinged blues of "Tore Down", as well as a handful of personalized renderings of traditional blues numbers. Hammond gives major credit for the stellar sound and feel of the songs on the album to the musicians on the CD who also perform with him live when he is not performing solo. The band features Stephen Hodges on drums, Marty Ballou on bass and new addition Bruce Katz on piano and organ. A tireless live performer, watch for John to tour extensively worldwide in support of the new CD. see tour date >>
---