Rosebud is music industry's first Solar Powered facility >>


buy CDs via rosebudus.com and help music charities >>


Certified Green - The Rosebud Agency has been named among the first San Francisco businesses to become officially certified as a Green business. >>

---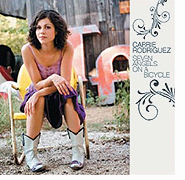 Carrie Rodriguez Signs With Rosebud
The Rosebud Agency is proud to announce the signing of Carrie Rodriguez for exclusive worldwide representation (excluding Holland and the U.K.) The soulful singer, songwriter and fiddler grew up in Austin, Texas, and now calls Brooklyn, N.Y., home. She released her solo debut album, Seven Angels on a Bicycle, last August on Back Porch Records / EMI with contributions from fellow Rosebud artist Bill Frisell, Chip Taylor and others. No Depression called the album "mesmerizing ... The confident way she leads this ensemble through sessions that mix country, soul, jazz and avant-garde sounds is remarkable." Carrie is supporting Lucinda Williams in April and headlining in Europe through mid-May, with plans to tour extensively for the foreseeable future.
---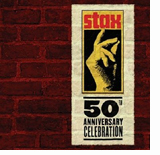 Booker T. Jones On NPR's Fresh Air, Jams at SxSW
Rock & Roll Hall of Fame inductee Booker T. Jones was featured recently on NPR's Fresh Air discussing his memories of the early days at Stax Records, his recent Grammy Lifetime Achievement Award and the new Stax 50th Anniversary 2 CD box set. The program ran nationwide on March 26 and can be heard online at the NPR website. Booker T. & the MG's also made a historic performance at South by Southwest in Austin, TX earlier this month as part of Stax Records' 50th anniversary celebration. The group was joined onstage by fellow Stax veterans including Isaac Hayes, Eddie Floyd and William Bell. In addition, Booker sat in with the Drive-By Truckers' Jason Isbell during an afternoon set at South by Southwest. Booker is currently working on material for a new solo album as well as playing tour dates with the MG's and his own solo band.
---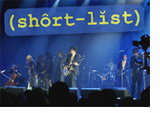 The Weepies Hit 100k Downloads, Nominated for Shortlist Music Prize
The Weepies' Nettwerk Records debut, Say I Am You, recently passed 100,000 single track paid downloads. The CD reached #1 on the iTunes Folk Chart and remains in the Top 10 more than a year after the original release date (March 7, 2006). The band has also been nominated for a peer-selected Shortlist Music Prize which seeks to honor the most adventurous and creative albums of the year. Other nominees include Beck, Regina Spektor, The Raconteurs, Neil Young and Tom Waits.

---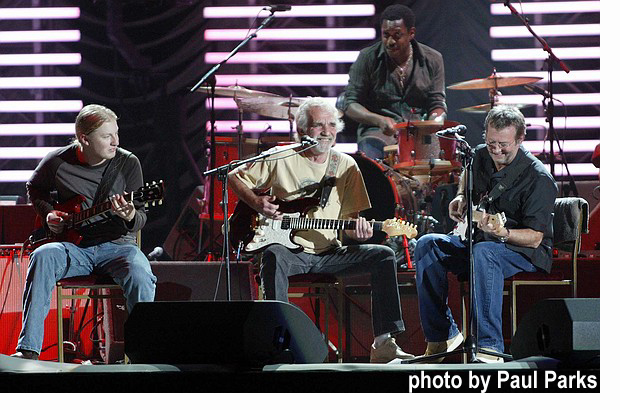 J J Cale Makes Rare Concert Appearance with Eric Clapton
J J Cale made a rare concert appearance March 15 at the ipay One Center in San Diego with Eric Clapton. In the wake of their collaborative hit CD, The Road To Escondido, Eric invited Cale on stage to perform five of his songs (including, of course, After Midnight and Cocaine and three songs off the new CD) with Eric's band during a special segment in the middle of Eric's set. The entire concert was filmed for an as yet undetermined use. J J Cale had not appeared on stage since his 2004 tour and, in fact, that tour was initially instigated by Eric's invitation to join him at his Crossroads Guitar Festival. Cale still has no touring plans but, if that changes, dates will be posted on this site. For more on the San Diego event, see the links below.
EC Official: JJ Cale Joins Clapton On Stage In San Diego >>
EC Official: 15 March 2007: Eric Clapton & His Band: ipay One Center, San Diego, CA (photos) >>
SignOnSanDiego.com 3/17/2007: Clapton leads one hot band >>
---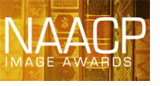 Mavis Staples Featured On Televised NAACP Image Awards / New CD
Mavis Staples will be featured at the 38th NAACP Image Awards in Los Angeles at the Shrine Auditorium which air live on Friday, March 2 (8:00 p.m. Live ET/tape-delayed PT) on FOX-TV. The NAACP Image Awards honor projects and individuals that promote diversity in the arts in television, recording, literature and motion pictures. The awards this year will be hosted by LL Cool J and 2007 honorees include Bill Cosby, Bono and Soledad O'Brien. Mavis will be performing the song, "On My Way", from her forthcoming Anti Records CD, We'll Never Turn Back. The new CD is produced by Ry Cooder (who plays on the entire CD) and is set for release on April 24, 2007. More info is available at NAACP Image Awards site.
---