Rosebud is music industry's first Solar Powered facility >>


buy CDs via rosebudus.com and help music charities >>


Certified Green - The Rosebud Agency has been named among the first San Francisco businesses to become officially certified as a Green business. >>

---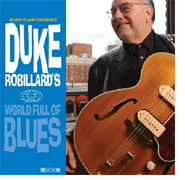 Duke Robillard's World Full Of Blues Due June 26


Stony Plain Records will release Duke Robillard's World Full Of Blues, the latest album from the veteran blues guitarist, June 26. The two-disc set features nearly two hours of music, touching upon swing, funk, soul, gospel and more while remaining solidly anchored in Robillard's signature blues. The album features many new Robillard originals along with fresh interpretations of songs by Memphis Slim, T-Bone Walker, Booker T. & The MG's, Bob Dylan, Tom Waits and more. World Full Of Blues follows last year's Grammy-nominated Guitar Groove-A-Rama. Robillard and his band will continue to tour North America throughout the year ..see tour dates >>

---

Allen Toussaint Honored By BBC, Touring U.K. And Europe
Rosebud artist Allen Toussainthas been nominated for the BBC's Radio 2 Jazz Artist Of The Year award. The winner of the prestigious honor will be announced during the BBC Jazz Awards ceremony July 12 at the Mermaid Theatre in London. The legendary musician's fellow nominees are Curtis Stigers and Madeleine Peyroux. Toussaint will spend much of June touring the U.K. with the Preservation Hall Jazz Band in June, and a full European tour with Elvis Costello will follow in July. ..see tour dates >>

---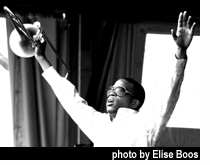 Rosebud Signs Trombone Shorty & Orleans Avenue
The Rosebud Agency is proud to welcome its latest signing, Trombone Shorty & Orleans Avenue. New Orleans native Troy "Trombone Shorty" Andrews, a bandleader since age 6, has earned rave reviews both for his jazz artistry and as leader of a blazing funk/rock/hip-hop band. The 21-year-old musician dazzles on both trumpet and trombone, and Offbeat Magazine recently named him Performer of the Year as well as Best Contemporary Jazz Performer. The explosive Orleans Avenue band features Mike Ballard on bass, James Martin on tenor sax, Pete Murano on guitar, Joey Peebles on drums and Charlie Smith on keyboards. Rolling Stone critic David Fricke called Trombone Shorty & Orleans Avenue a "thrilling" highlight of the 2007 New Orleans Jazz & Heritage Festival. Look for Trombone Shorty & Orleans Avenue on tour throughout 2007 with more dates being added weekly - see tour dates >>.
---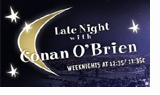 Loudon Wainwright III On Late Night With Conan O'Brien Tuesday, May 22
Loudon Wainwright III will return to Late Night with Conan O'Brien Tuesday, May 22, the same day his new album hits stores. The show will also feature actress/author/comedian Amy Sedaris. Wainwright will perform material from his new Concord CD, Strange Weirdos: Music From and Inspired by the Film Knocked Up. The album is a companion piece to the highly anticipated new film from Judd Apatow, director of The 40-Year-Old Virgin and a longtime Wainwright fan. Apatow was the creative force behind Undeclared, the weekly series in which Wainwright had a recurring role. Wainwright also appeared in Apatow's 40 Year Old Virgin.
---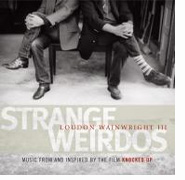 Loudon Wainwright III's, Strange Weirdos, Out May 22, 2007
Loudon Wainwright III will release his new CD, Strange Weirdos: Music From and Inspired by the Film Knocked Up, May 22. Director Judd Apatow, a longtime fan, asked the singer/songwriter to provide musical accompaniment for Knocked Up after the two worked together on Apatow's previous film, The 40-Year-Old Virgin as well as on the popular sitcom, Undeclared, in which Loudon had a recurring role. The disc was produced by Joe Henry, who described the result as the "best Loudon Wainwright album in 15 years." The album features a dozen originals penned by Wainwright and Henry as well as covers of songs by Mose Allison and Peter Blegvad. Guest musicians include fellow Rosebud artist Richard Thompson and Brian Wilson collaborator Van Dyke Parks. Apatow cited Wainwright as an influence on his own work, saying, "He's encouraged me to go as far as I can in telling the truth in my writing and I hope to expose his work to an uninitiated audience." Already garnering pre-release raves, Knocked Up stars Seth Rogen and Katherine Heigl and will hit theatres in June.
---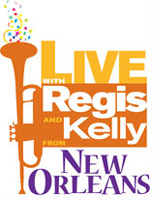 Dirty Dozen Brass Band to appear on Live With Regis and Kelly May 24

The Dirty Dozen Brass Band have just been confirmed to perform on Live with Regis and Kelly on Thursday, May 24th. The legendary brass band will join one of daytime television's most popular shows as Regis and Kelly visit New Orleans next week for 4 shows. Currently performing in Singapore and Japan, watch for The Dirty Dozen on their extensive, coast to coast US tour this Summer. ..see tour dates >>

---
Rosebud Artists Triumph At Blues Awards

The Blues Foundation's prestigious Blues Music Awards took place in Memphis May 10, with Rosebud artists once again proving their popularity in the genre. Charlie Musselwhite was the big winner of the evening with four awards, including top honors for his latest album, Delta Hardware. Marcia Ball took home the Pinetop Perkins Piano Player of the Year for the third year in a row. The Historical Album of the Year award went to John Lee Hooker, a Rosebud artist for 25 years until his passing in 2001, for Shout! Factory's career retrospective box set Hooker. Charlie Musselwhite was the only artist to win more than two awards, taking honors for Album of the Year, Traditional Blues Album of the Year, Song of the Year ("Church Is Out"), and - for the 14th year - Best Instrumentalist-Harmonica.

---