Rosebud is music industry's first Solar Powered facility >>


buy CDs via rosebudus.com and help music charities >>


Certified Green - The Rosebud Agency has been named among the first San Francisco businesses to become officially certified as a Green business. >>


---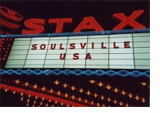 Booker T. Jones, Mavis Staples Featured On PBS' Great Performances
PBS will broadcast Respect Yourself: The Stax Records Story as part of its Great Performances series Wednesday, August 1. The program, narrated by Samuel L. Jackson, details the history of the legendary Memphis soul label, with appearances from Rosebud artists Booker T. Jones and Mavis Staples as well as Otis Redding, Isaac Hayes, Wilson Pickett and more. Booker T. & The MG's served as the house band for Stax, which is celebrating its 50th anniversary and relaunch this year.
A web companion to Respect Yourself will launch July 25 at PBS Great Performance website. Please check local television listings for airtimes.
Watch preview of "Respect Yourself" on YouTube,
GP | Respect Yourself: The Stax Records Story | PBS >>

---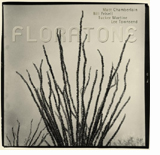 Bill Frisell's Special Project, Floratone, CD Out August 14
Floratone - a new studio project from Bill Frisell, drummer Matt Chamberlain, and producers Tucker Martine and Lee Townsend - will release a self-titled album on Blue Note Records August 14. The project, two years in the making, began when Frisell and Chamberlain got together in Seattle for a lengthy session of free improvisations. They gave the resulting tapes to Townsend and Martine, who chopped, shaped and edited the hours of recordings into an album-length disc. Bassist Viktor Krauss, cornetist Ron Miles, violin/viola player Eyvind Kang joined in to add finishing touches. "This was one of the most extreme in-the-studio projects I've ever been involved in," Frisell said. "I'm really happy with how it came out. It feels like a band type of thing. I've worked with Lee and Tucker many times, with Lee as producer and Tucker as the engineer, but never like this. They made as many contributions as Matt and I did."
Listen to the title track "Floratone" at Blue Note website >>
---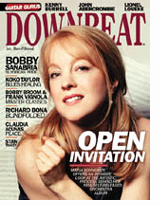 Rosebud Artists Score In Downbeat Critics Poll
Bill Frisell was named Best Guitarist for the fourth year in a row (and seventh in 10 years) in Downbeat's Critics Poll. Several frequent Frisell collaborators were also honored: Sam Yahel was on top in the Rising Star Organ category and Jenny Scheinman was named #1 Rising Star Violin, while producer (and Frisell manager) Lee Townsend, drummers Brian Blade and Joey Baron, and violinist Eyvind Kang were among the honorees in their respective categories.
Bettye LaVette and Charlie Musselwhite both placed in the top 10 for Blues Artist/Group, and Tommy Castro was among the Rising Star Blues Artist/Group honorees. The Blues Album category included JJ Cale & Eric Clapton's "The Road To Escondido" as well as Musselwhite's "Delta Hardware". Elvis Costello & Allen Toussaint's "The River In Reverse" and Richard Thompson's "The Life And Music Of Richard Thompson" were honored in the Beyond Album category.
Congratulations to all the honorees!
---
Film Talk To Me Features Songs By Rosebud Artists Meshell Ndegeocello, Booker T. Jones & The Staple Singers
Songs by Meshell Ndegeocello, Booker T. Jones, and The Staple Singers are featured in the film Talk To Me, the true life story of Ralph Waldo "Petey" Greene Jr., an ex-con who became one of Washington DC's most recognizable radio personalities in the 1960s. In a time of vibrant soul music and exploding social consciousness, Petey found a way to "tell it like it is." The soundtrack CD features Booker T. & the MGs' "Hip Hug-Her" and Meshell Ndegeocello's cover of Eugene McDaniels' jazz-soul protest song, "Compared to What," originally made famous by Les McCann and (charter Rosebud artist) Eddie Harris. Ndegeocello worked with the film's composer Terence Blanchard on "Compared to What," which is the only newly recorded song in the film. Talk To Me stars Don Cheadle, Chiwetel Ejiofor, Martin Sheen, Taraji P. Henson, Mike Epps and Cedric the Entertainer and is set for nationwide release on July 27, 2007.
---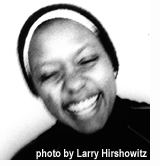 Meshell Ndegeocello Signs With Rosebud Worldwide
Renowned bassist/singer/songwriter Meshell Ndegeocello has signed with The Rosebud Agency for exclusive worldwide representation. Rosebud is proud to welcome the 9-time Grammy nominee, who has spent nearly two decades as an uncompromising innovator in the worlds of rock, jazz, funk, soul and beyond. Ndegeocello is currently gearing up for her seventh solo release, "The World Has Made Me The Man Of My Dreams". The album is out September 25 on Decca Records, with fall and winter tour dates to be announced soon.

---