Rosebud is music industry's first Solar Powered facility >>


buy CDs via rosebudus.com and help music charities >>


Certified Green - The Rosebud Agency has been named among the first San Francisco businesses to become officially certified as a Green business. >>

---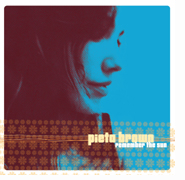 Pieta Brown's New CD, Remember The Sun, Out September 25


On September 25, 2007 One Little Indian Records will release Pieta Brown's Remember The Sun, an album steeped in the rising songwriter's unique personal history. The eleven new, original songs - all penned by Brown and delivered in her distinctive, throaty drawl - combine alluring poetry with a reporter's eye for detail. Produced by Brown, Bo Ramsey (Lucinda Williams), and Chris Goldsmith (Blind Boys of Alabama, Ben Harper), the CD has already earned strong raves in the UK, where it was released earlier this year. In addition, "Sonic Boom" from the new CD was featured as an NPR Song of The Day and KCRW.com will make "Are You Free" their Daily Download on September 25. Pieta is currently on tour with Mason Jennings and will be playing her own headline dates throughout the year -- see tour dates >>
---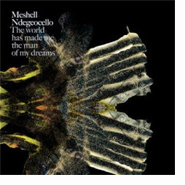 Meshell Ndegeocello's New CD, The World Has Made Me The Man Of My Dreams, Out September 25


Nine-time Grammy nominee Meshell Ndegeocello will release her 7th CD The World Has Made Me The Man Of My Dreams on September 25, 2007, on Decca Records. Channeled through orchestral soundscapes and an unapologetic punk aesthetic, Meshell questions the inevitable, inconceivable brutality of the world with an arsenal of familiar themes: faith, rage, despair, fleeting joy and nagging doubt. Ndegeocello continues to defy pigeonholing of any kind, but long term fans will appreciate the unapologetic return to pure funk workouts on display in songs like "Michelle Johnson," "Headline," and "Solomon." Look for Meshell on tour supporting the new CD this Fall -- see tour dates >>
---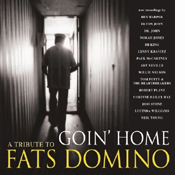 Goin' Home: A Tribute to Fats Domino featuring Allen Toussaint, Marcia Ball, Trombone Shorty and The Dirty Dozen Brass Band out September 25


Goin' Home: A Tribute to Fats Domino features Rosebud artists Allen Toussaint, Marcia Ball, Trombone Shorty and The Dirty Dozen Brass Band. On this double-disc tribute, Allen Toussaint joins Paul McCartney on "I Want to Walk You Home" and Marcia Ball pairs up with Irma Thomas for their own rendition of "I Just Can't Get New Orleans Off My Mind". Marcia also sings backing vocals with Dr John on "Don't Leave Me This Way". Trombone Shorty also does double duty teaming up with the Rebirth Brass Band and Lenny Kravitz on "Whole Lotta Loving" and also joining with Ivan Nevilles Dumpstaphunk and B B King on "Goin Home" while The Dirty Dozen Brass Band is featured on "Every Night About This Time," along with Joss Stone and Buddy Guy. The album, set for a September 25 release, includes Domino hits such as "Blueberry Hill," "I'm Walkin'," and "Ain't That a Shame". Other artists on the album include Willie Nelson, Elton John, Robert Plant, and Neil Young. Proceeds are to be donated to New Orleans Public Schools and fund the reconstruction of Domino's home, which was severely damaged from Hurricane Katrina.
---
Song of America, featuring tracks from Bettye LaVette and The Blind Boys of Alabama, out September 18


Song of America, a collection of culturally significant songs interpreted by contemporary artists, will be released September 18. This landmark 50 song, 3 CD set features recordings by Rosebud artists Bettye LaVette and The Blind Boys of Alabama, as well as John Mellencamp, The Black Crowes, Martha Wainwright, Devendra Banhart, The Del McCoury Band, Janis Ian, and Kim Richey. The compilation traces the history of our country through new versions of historically essential compositions. Proceeds from sales are to benefit The Center for American Music, National History Day, and Folk Alliance.
Song of America (MySpace) >>
NPR: Reno Collects the History of America Through Song >>
---