Rosebud is music industry's first Solar Powered facility >>


buy CDs via rosebudus.com and help music charities >>


Certified Green - The Rosebud Agency has been named among the first San Francisco businesses to become officially certified as a Green business. >>

---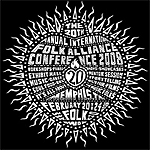 Folk Alliance Honors Mavis Staples

The North American Folk Music and Dance Alliance (Folk Alliance) will honor gospel/soul legend Mavis Staples with a 2008 Elaine Weissman Lifetime Achievement Award (LAAward). The award is given annually to those individuals or organizations who have inspired others, achieved definitive leadership in their field and contributed to the advancement of the performing folk arts. Also being honored with a 2008 LAAward is the late old-time fiddler/banjo player Tommy Jarrell, as well as Rounder Records. The awards will be presented at the Folk Awards Show Feb. 20, 2008 in Memphis, TN.
---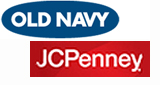 The Weepies Featured In Old Navy & JC Penny Holiday Ad Campaigns
The Weepies are featured in both Old Navy and JC Penny national TV holiday advertising campaigns. "Stars" from their latest CD Say I Am You is the song used in Old Navy's holiday TV ads and "All That I Want" from the album Happiness is the featured song in JC Penny's "The Perfect Gift" commercials. The TV ads are running nationwide now until the end of the year and can be viewed online at:
OLD NAVY: Gifts That Warm, Gifts That Pamper >>
JCPenny: The Perfect Gift >>
---
Pieta Brown Featured on KCRW, WFUV, etown and Woodsongs Old Time Radio Hour

Pieta Brown has been featured on several high profile radio programs recently including KCRW's "Morning Becomes Eclectic" (Los Angeles), WFUV's "Words & Music from Studio A" (New York), Woodsongs Old Time Radio Hour (Lexington, KY) and in December she will appear on the nationally syndicated radio show, etown (Boulder, CO). Pieta is on tour supporting her latest release Remember The Sun which has been receiving raves across the country. No Depression proclaimed "we are entranced by the absolutely perfect song 'In My Mind I Was Talking To Loretta'". You can listen to Pieta's radio performances by searching the archives at kcrw.com, wfuv.org and woodsongs.com.
---
Staple Singers 1962 Christmas Album Reissued


The Staple Singers Christmas album, The 25th Day of December, will be available once again this holiday season on Riverside Records through Concord Music Group. Reissued for the first time since its release in 1962, The 25th Day of December includes 12 holiday classics and traditional spirituals as well as an original by Pops Staples entitled "There Was A Star." Rosebud represented The Staple Singers and Pops Staples for the final portion of their careers and still represents Mavis Staples, who will continue touring extensively worldwide in support of her current CD, We'll Never Turn Back.
---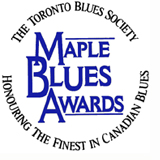 Bettye LaVette, Duke Robillard Nominated for Canada's Maple Blues Awards
Rosebud artists Bettye Lavette and Duke Robillard have been nominated for Canada's 11th annual Maple Blues Awards. Selected by a distinguished panel of blues DJs and journalists across Canada, Bettye LaVette and Duke Robillard have been nominated for the B.B. King International Artist award. The Maple Blues Awards are coordinated by the Toronto Blues Society, and you can cast your vote Nov. 3 - Dec. 8 by visiting mapleblues.ca. Winners will be announced at the awards gala in Toronto on Jan. 21, 2008."

---