---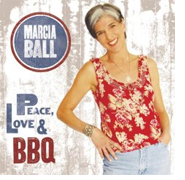 Marcia Ball's Peace, Love & BBQ In Stores April 8


Marcia Ball will release her highly anticipated new CD, Peace, Love & BBQ (Alligator Records) on April 8. Produced by Stephen Bruton, Peace, Love & BBQ finds Ball at a creative peak, writing or co-writing eight of the thirteen songs on the CD. Guests include Dr. John, Wayne Toups, Tracy Nelson and Terrance Simien. While Ball has appeared on several successful compilation albums over the past year (Goin' Home: A Tribute to Fats Domino and Stevie Ray Vaughan & Friends, Solos, Sessions & Encores), this is her first new studio CD in four years and the 13th album of her career. Her last album release, 2005's Live! Down the Road received a Grammy nomination for Best Traditional Blues Album. Marcia was recently a featured guest on a February 23rd broadcast of A Prairie Home Companion, performing several tracks from the new album.
Marcia will be touring extensively throughout the U.S. this year...see tour dates >>
---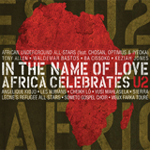 Sierra Leone's Refugee All Stars Featured On In The Name Of Love: Africa Celebrates U2, In Stores April 1


Sierra Leone's Refugee All Stars appear with Aerosmith's Joe Perry on a cover version of U2's "Seconds" for the compilation CD, In The Name Of Love: Africa Celebrates U2 (Shout! Factory). Set for release April 1st, the album features original interpretations of classic U2 songs by 12 artists, each representing a different region of Africa. Celebrating the music, culture and future of Africa, this compilation is an unprecedented musical homage to Bono and U2 for their ongoing humanitarian relief efforts aiding the country. A portion of the album's proceeds will directly benefit The Global Fund, created to finance a turn-around in the fight against AIDS, tuberculosis and malaria. The All Stars continue on their current Winter Tour, wrapping up their successful North American run at the Langerado Music Festival on March 7. ..see tour dates >>
You can also listen to band leader Reuben Koroma and rapper Black Nature's recent appearance on NPR's News and Notes program >>
---

BeauSoleil avec Michael Doucet and Marcia Ball Featured Guests on A Prairie Home Companion
This past weekend (February 23), legendary blues pianist and singer Marcia Ball and the eclectic and electric Cajuns, BeauSoleil avec Michael Doucet, appeared on A Prairie Home Companion. Hosted by Garrison Keillor, the program is heard by more than 4 million listeners on some 580 public radio stations on America One and the Armed Forces Networks in Europe and the Far East. Marcia performed songs from her much anticipated new album "Peace, Love & BBQ," in stores on April 8. BeauSoleil has a long relationship with the show and are among the most frequently featured guests.
Listen to Marcia and BeauSoleil avec Michael Doucet's A Prairie Home Companion appearance >>
Marcia will be touring extensively throughout the U.S. this year...see tour dates >>
BeauSoleil avec Michael Doucet will be touring in the U.S. and Europe this year...see tour dates >>
---
JJ Cale Honored With First Grammy Win For The Road To Escondido With Eric Clapton
JJ Cale and Eric Clapton won the Grammy Award for Best Contemporary Blues Album for The Road to Escondido at the 50th Annual Grammy Awards ceremony. In spite of a long history of influential recordings, this is Cale's first Grammy Award. Cale's songs, most notably "After Midnight" and "Cocaine" among many others, have driven sales for major recording artists for decades but this was also JJ Cale's first certified Gold record, selling over 500,000 copies in the U.S. alone and achieving Gold and Platinum status in a number of other countries around the world. Cale wrote 11 of the 14 songs and co-produced the 2006 hit album with Eric Clapton.
---
Bettye LaVette's Winning Year Continues
Bettye LaVette, a 2008 Grammy nominee and just announced as winner of two Blues Critic Awards (Best Soul Blues Album and Best Blues Singer: Female) topped best of 2007 lists around the world. LaVette came in at #9 on Entertainment Weekly's Best Records of the Year and landed the #1 spot on No Depression's critics' poll. Entertainment Weekly dubbed LaVette as "a force of nature we'll just have to settle on labeling as awesome." Scene of the Crime also conquered Best of '07 lists in the Los Angeles Times, Boston Globe, Washington Post and Chicago Tribune. LaVette was also celebrated in Best Of polls in music magazines and online outlets including Mojo, Paste, Harp, All Music Guide, Pop Matters, Metromix, Living in Stereo and countless others. Scene of the Crime is available at Amazon.com. Catch Bettye LaVette on tour in 2008. - see tour dates >>
---

Mavis Staples and John Hammond Honored With Top Album Awards In Australia's Rhythms Magazine 2007 Readers Poll
The annual Rhythms Magazine Readers Poll named Mavis Staples' Ry Cooder produced, We'll Never Turn Back as Album of the Year and John Hammond's Push Comes To Shove as International Blues Album of the Year. This is Staples' first Rhythms Magazine Readers Poll Award and Hammond's third, having also been honored in the same category for 2005's In Your Arms Again and for Blues Album of the Year with 2003's Ready For Love. Both Mavis Staples and John Hammond will be touring worldwide throughout 2008. - see tour dates >>
---

Tommy Castro's Painkiller Voted BluesWax 2007 Album Of The Year
Tommy Castro today received Album of the Year accolades from BluesWax, the largest subscribed Blues publication in the world for his latest album success, Painkiller. This is the fourth BluesWax Award for Castro, having also won Artist of the Year in 2002 and 2006 and Album of the Year in 2003. Castro has the distinction of being the first two-time BluesWax Album of the Year Award winner. Painkiller is also nominated for a 2008 Blues Music Award as "Contemporary Blues Album of the Year" and Castro is a nominee for "B.B. King Entertainer of the Year." The Tommy Castro Band will be touring extensively throughout 2008. - see tour dates >>
---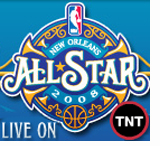 The Dirty Dozen Brass Band, Allen Toussaint And Trombone Shorty Featured in NBA All-Star Festivities
Allen Toussaint and Trombone Shorty will be featured participants in the nationally televised NBA All-Star game on TNT Sunday, February 17th. Trombone Shorty will perform during the player introductions along with Branford Marsalis, Kermit Ruffins and Rebirth Brass Band. Allen Toussaint will perform at half time as part of an all star lineup of keyboardists also featuring Harry Connick, Jr. and his band with Dr. John, Davell Crawford, Art Neville, Ivan Neville, Jonathan Batiste and Ellis Marsalis. The Dirty Dozen Brass Band will perform throughout the television special on the preceding day which will include the 3-Point Challenge, Slam Dunk competition and skills challenge. The NBA All-Star Game begins at 8 p.m. Eastern (5 p.m. Pacific) at New Orleans Arena. The Dirty Dozen Brass Band, Allen Toussaint and Trombone Shorty & Orleans Avenue are all touring throughout 2008. - see tour dates >>
---