Rosebud is music industry's first Solar Powered facility >>


buy CDs via rosebudus.com and help music charities >>


Certified Green - The Rosebud Agency has been named among the first San Francisco businesses to become officially certified as a Green business. >>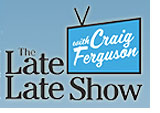 Bettye LaVette To Perform On CBS' The Late Late Show With Craig Ferguson June 24, 2009, New Digital EP release June 16

Bettye LaVette will return to CBS June 24, 2009 as the featured performer on The Late Late Show With Craig Ferguson. She will be performing "A Change Is Gonna Come," the classic Sam Cooke anthem. The song is featured on a six-song digital only EP, A Change Is Gonna Come Sessions, available exclusively on iTunes via Anti Records beginning June 16. In January, Bettye performed the song with Jon Bon Jovi at President Obama's pre-inaugural celebration at the Lincoln Memorial. In her most recent appearance on CBS, Bettye was featured at the Kennedy Center Honors performing "Love Reign O'er Me" in a tribute to The Who. Having recently returned from performing in Canada, Europe and Brazil, Bettye's upcoming schedule includes prestigious festivals and headline shows worldwide throughout the coming year. please see tour dates>>
---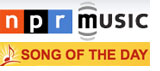 Ruthie Foster's "I Really Love You" Chosen As Song Of The Day On NPR

Ruthie Foster's "I Really Love You," from her #1 Roots Blues charting album, The Truth According to Ruthie Foster, was chosen as Song of the Day on NPR, May 28, 2009. Listen to the song here. In the song profile on NPR's website, Marc Silver writes, "Her warm and grainy voice is utterly conversational, totally natural and effortlessly charming. What's more, the song features a rippling reggae beat, a whistling organ that seems to have strolled over from a '60s soul band and a trumpet solo by Memphis Horns ace Wayne Jackson..." Recorded in Memphis at Ardent Studios and produced by former Rosebud agent, Chris Goldsmith, the album finds Ruthie joined by Robben Ford, Jim Dickinson, Charles Hodges, Larry Fulcher and Rock Deadrick (Ben Harper). Ruthie continues her extensive touring throughout the summer and beyond, playing some of the world's most prestigious festivals as well as shows with Derek Trucks and a Canadian run with The Blind Boys of Alabama. please see tour dates >>
---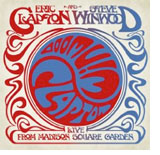 JJ Cale Songs Featured On New Eric Clapton and Steve Winwood Live From Madison Square Garden CD/DVD Release
Three JJ Cale songs are featured on the new Eric Clapton and Steve Winwood Live From Madison Square Garden CD/DVD release, recorded in February 2008. "Lowdown," "After Midnight" and "Cocaine" are all featured on the CD, while "After Midnight" and "Cocaine" are on the DVD of the performances. For complete track listing and purchase information, please click here. The show is currently being featured on Great Performances on PBS.
JJ Cale recently completed his first tour in five years in support of his acclaimed new album, Roll On. He was joined on stage by Tom Petty and Heartbreakers guitarist Mike Campbell in Santa Monica, CA and Mike returned to play the entire show in Seattle. At each stop on the tour, a portion of the proceeds were donated to a local animal charity or rescue effort. Keep an eye out for an interview with JJ Cale by Ben Bridwell from the group Band of Horses, which will be featured in the Summer issue of Filter magazine. Also watch for an interview with JJ on public radio's American Routes program - air date TBA.

---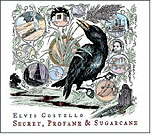 Jim Lauderdale Featured On New Elvis Costello Disc & Appearing With Elvis On Letterman And Conan

Two-time Grammy winner Jim Lauderdale is featured on Elvis Costello's new disc, Secret, Profane & Sugarcane, to be released June 2, 2009. Elvis writes, "I've admired Jim Lauderdale's recordings for a good while... Jim is singing close vocal harmony on every song [on] this record. He's mastered that art of singing the second line without ever pulling attention from the narrator of the tale... It's transparent and essential at the same time... As fine a singer and songwriter as he is on his own recordings, I can't say enough about the tone and timbre that he adds to mine on every line he hits." Jim will become a member of Elvis Costello & The Sugarcanes for their June tour dates including appearances June 4 on the Late Show with David Letterman and June 23 on The Tonight Show with Conan O'Brien. In September, Jim hosts the 2009 Americana Honors & Awards for the 7th time in the 8-year history of the awards, which take place at the Ryman Auditorium in Nashville. See Jim live on tour, with Elvis, with Jim's own band and solo including stops at various Summer festivals - please see tour dates. please see tour dates>>
---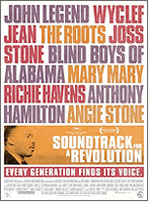 The Blind Boys of Alabama Featured In Documentary Screening At Cannes & Tribeca Film Festivals
The Blind Boys of Alabama are featured in a new film, Soundtrack For A Revolution, that was shown at the prestigious Cannes and Tribeca Film Festivals. The film focuses on the civil rights movement, using updated renditions of the era's songs performed by musicians including The Blind Boys of Alabama, Angie Stone, Joss Stone, Wyclef Jean, Richie Havens, The Roots, John Legend and Harry Belafonte. Two-time Oscar and two-time Emmy Award winner Bill Guttentag and partner Dan Sturman wrote and directed the film.

The Blind Boys of Alabama were honored with the Grammy Lifetime Achievement award and also won their 5th Grammy for their Down In New Orleans CD in February and they were just honored with two wins at the 2009 Gospel Music Association Dove Awards. They continue to tour extensively worldwide, please see tour dates>>
---
Allen Toussaint's The Bright Mississippi Band: Live At The Village Vanguard Broadcast On NPR

One of the performances by New Orleans legend Allen Toussaint, during a residency at the historic Village Vanguard in NYC from May 19 - May 24, 2009, was broadcast on NPR and is available here. During the run, producer Joe Henry sang "St. James Infirmary" and Elvis Costello was called out from the audience by Allen to sing "Ascension Day," a song from their Grammy nominated 2006 collaborative album, The River In Reverse. In The New York Times review of the show, Jon Pareles writes, "No matter what the source, the rendition was poised and light-fingered, without an unconsidered note. And somehow New Orleans was in every phrase, with hints of swing, of humor, of sly sensuality... It wasn't a re-creation of old New Orleans music but a reverie on a New Orleans heritage: a lifetime of memories refined by a genteel sensibility that finds the elegance in the blues." His critically acclaimed new album, The Bright Mississippi, provided the foundation of the Vanguard performances, which featured most of the players from the recording, except Nicholas Payton, who was filled in for by Christian Scott (trumpet), with Don Byron (clarinet/tenor sax), Marc Ribot (guitar), David Piltch (bass), and Jay Bellerose (drums). Prior to multiple performances in and around this year's New Orleans Jazz Fest, Allen was honored in a tribute at the Jazz Fest Foundation Gala, after receiving the prestigious Grammy Trustees Award and participating in the worldwide Grammy broadcast in February. See Allen live in concert, including stops in Japan and Europe, please see tour dates>>
---
Duke Robillard Featured In Blues Revue Magazine Cover Story

Duke Robillard, the four-time Blues Music Award winner for Best Blues Guitarist, is featured in the cover story of the June/July 2009 Blues Revue magazine. Duke is proclaimed as being "a master of many styles who moves forward while maintaining a firm ground in the past." This is borne out by Duke's illustrious history, having founded Roomful of Blues, replacing Jimmie Vaughan in The Fabulous Thunderbirds, leading his own bands with a mastery of blues, jazz, R&B, rock and rockabilly as well as production and/or studio work on records by Bob Dylan, Ruth Brown, Johnny Adams, Kim Wilson, Jay McShann, Pinetop Perkins, John Hammond, Jimmy Witherspoon and many more. His production work was honored by The Blues Music Foundation in 2004 when he was named Best Producer. Duke unveils his upcoming project, Stomp! the Blues Tonight, in the Blues Revue cover story as "Blues-slash-classic-rhythm-and-blues, basically where I started in my Roomful of Blues days." He also highlights his latest project, the recently released CD, Introducing Sunny and Her Joy Boys. "I found swing-era jazz and blues to be brother and sister. Especially the Kansas City sound because bands played a lot of blues, only in a big-band style. This is Depression-era jazz, played all acoustic - two acoustic guitars, acoustic bass, clarinet, and saxophone - and Sunny singing." Catch Duke live on tour both with his own band and with Sunny and Her Joy Boys, please see tour dates>>
---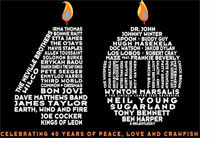 Rosebud Artists Everywhere At New Orleans Jazz Fest
Rosebud Artists could be found performing in a wide variety of formats during the 40th Annual New Orleans Jazz and Heritage Festival (April 24 - May 3).
As the New York Times questioned, "Does Trombone Shorty sleep during Jazzfest? Or does he just do another gig hourly?" The ubiquitous performer jumped from his 10 scheduled bookings with his band, Orleans Avenue, to spontaneous jams with the Neville Brothers, The Dirty Dozen, cousin Glenn David Andrews and many more at various stages at the festival and clubs all around town.
Allen Toussaint was feted at the Jazz Fest Foundation Gala, as an all star lineup paid tribute to him in person and on video. This was followed by a rousing set from Trombone Shorty, then Allen performing with an all star band. Later in the week he performed his new CD, The Bright Mississippi, at Snug Harbor where the audience was as enthusiastic as the media has been for the new material. His next stop was The House of Blues where Preservation Hall opened for Allen's high energy set full of hits. The Grand Finale for Allen was a Big Band set, preceding Neil Young's closing set, on the Festival Main Stage.
Mavis Staples also showcased the breadth of her talent with three separate shows for the festival beginning with a moving tribute to Mahalia Jackson on the first day of the festival. This was followed two days later with her own SRO performance at the Gospel Tent and the next morning with a Gospel workshop for the community at Tulane University.
Also in various formats was Jon Cleary, performing with his long-standing bandleader, Bonnie Raitt, on the Main Stage before racing over to play a set with his current bandleader, John Scofield, at the Blues Tent and then being joined by both Bonnie Raitt and John Scofield at his own House of Blues show later the same night. Cleary returned to the Fairgrounds for his own band's set on the closing day of the festival.
The Dirty Dozen Brass Band horn section started the festival off by joining Spoon during their headline set. Later the same night, The Dozen welcomed Booker T. as a special guest for their show at The Republic. The Dozen's own festival set featured an all star lineup of artists for the Glass House Reunion (the Dozen's early home base in NOLA) including former members of The Dozen as well as Trombone Shorty and others. In addition to other dates around town, the band's Gregory Davis (Blodie) performed one of the festival's closing sets with Blodie's Jazz Jam, again featuring members of The Dirty Dozen and Trombone Shorty and his band, Orleans Avenue.
Booker T. made his debut performance at Jazz Fest with the Drive-By Truckers, who are the backing band on his current hit CD. In addition to playing the Festival itself, they performed for a television taping the night before the Festival opened. Joining Booker and the Truckers for the taping were Bettye LaVette, whose last album also featured backing by the Truckers, and the ever-present Trombone Shorty and Ben Ellman of Galactic who is producing a new CD for Trombone Shorty and Orleans Avenue.
Tipitina's also hosted an SRO performance by The Blind Boys of Alabama, joined by special guests The Dirty Dozen, Charlie Musselwhite and Henry Butler.
Marcia Ball was featured in a Piano Night benefit for WWOZ at House of Blues, a performance at the Wednesday on the Square series in Lafayette Square Park, headlining sets at Snug Harbor and House of Blues and her rousing set at the Festival directly preceding Bonnie Raitt.
BeauSoleil also played to a huge audience at the Festival's Acura Stage as well as headlining shows in nearby Jefferson and Mandeville and a surprise 10:30am outdoor appearance at the Community Coffee shop. Billed as "Brunch with BeauSoleil," the group surprised Fest ticket holders and neighborhood coffee drinkers alike with a fantastic acoustic set just blocks away from the Fairgrounds.
If you missed them in New Orleans, all of these artists are currently touring, please visit the Rosebud Tour Dates page for more details >>
---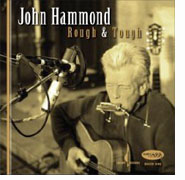 John Hammond Releases New CD, Rough & Tough
available at CD Universe >>
Grammy winner and four-time nominee, John Hammond has just released his new CD, Rough & Tough. This is his 32nd album since his 1962 self-titled debut. The disc was recorded live in November 2008 at St. Peter's Episcopal Church in NYC, not in front of an audience, but for the acoustic benefits of the space. John performs here solo and acoustic, playing National Steel, Guild 12-String and Stubbs 6-String guitars and harmonica. Included are songs written by Muddy Waters, Howlin' Wolf, Blind Willie McTell and Tom Waits among others, as well as two of his own. He has performed or recorded with Jimi Hendrix (discovered while playing in John's band), Eric Clapton, Muddy Waters, Howlin' Wolf, Duane Allman, JJ Cale, Tom Waits, The Band, John Lee Hooker and many more. He remains one of the world's premier acoustic blues artists. A tireless performer, Hammond played his 4000th date as a Rosebud artist last year and continues to tour world-wide on an annual basis. Please see tour dates >>
---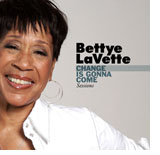 Bettye LaVette's Digital EP "A Change Is Gonna Come Sessions" Out June 16, 2009
Bettye LaVette is releasing a six-song digital only EP, A Change Is Gonna Come Sessions, exclusively on iTunes via Anti Records on June 16, 2009. The title track is a version of the classic Sam Cooke anthem. A mix of standards and soul classics from Bettye's 1970s stage and nightclub repertoire rounds out the set, including songs by Billie Holiday, Thelonious Monk, Billy Strayhorn, Bill Withers and Jimmy Reed. This release follows significant milestones for Bettye. In April she was a featured performer with Paul McCartney and Ringo Starr for the David Lynch Foundation's Transcendental Meditation benefit at Radio City Music Hall. In January she performed "A Change Is Gonna Come" with Jon Bon Jovi at President Obama's pre-inaugural celebration at the Lincoln Memorial. In December Bettye was featured at the Kennedy Center Honors performing "Love Reign O'er Me" in a tribute to The Who. Bettye's performance schedule includes prestigious festivals across the US, Canada, Europe and Brazil in coming months.. Please see tour dates >>
---

Marcia Ball and Albert Collins Honored With Blues Music Awards, John Lee Hooker's "Boom Boom" Inducted Into Blues Hall of Fame
At the 30th Blues Music Awards in Memphis on May 7, 2009, Marcia Ball was honored with her fourth Pinetop Perkins Piano Player Award in the past five years. The late Albert Collins, a Rosebud Artist until his passing in 1993, won Historical Album of the Year for Albert Collins Live at Montreux 1992. John Lee Hooker's hit "Boom Boom" was inducted into the Blues Hall of Fame (Hooker was a Rosebud artist for 25 years until his passing in 2001). Deanna Bogart, who plays in the Rosebud booked Legendary Rhythm & Blues Revue with Tommy Castro, won for Best Instrumentalist - Horn.

Congratulations to all the winners! Marcia Ball and Bettye LaVette were also featured performers at the award show. Catch both Marcia and Bettye on the road, please see tour dates >>
---
The Truth According to Ruthie Foster Hits #1 on Roots Blues Chart
The Truth According to Ruthie Foster has hit #1 on the Roots Blues Chart compiled by the Roots Music Report. The CD was recorded in Memphis at Ardent Studios and produced by former Rosebud agent, Chris Goldsmith. On the album Ruthie is joined by Robben Ford, Jim Dickinson, Charles Hodges, Larry Fulcher, Rock Deadrick (Ben Harper) and the legendary Memphis Horns with Wayne Jackson. Just back from a highly successful tour of Japan and Australia, Ruthie continues her extensive touring throughout the summer and beyond, playing numerous festivals as well as shows with Derek Trucks and a Canadian run with The Blind Boys of Alabama. please see tour dates >>

---
Johnny A. Custom Gibson Guitar Named An Iconic Guitar
After being honored with his own guitar model by the Gibson Custom Shop, Johnny A.'s Signature Model is now featured as one of the top Five Iconic Guitars and "sweetest rides" in the Gibson Shop, along with Signature B.B. King and Les Paul models. The Custom Shop designs Gibson guitars to the players' exact specifications. Gibson Custom first introduced the Johnny A. Signature Model in 2003, and it's become one of the company's most successful and popular models. The Johnny A. with Bigsby Tremolo has a fully hollow body, an ebony-fretboard equipped neck and the sides and back are a single carved piece of mahogany, topped by solid maple. For more details, visit the Gibson shop. Catch Johnny A. live on the road, please see tour dates >>
---
Daby Touré / Skip McDonald New Release Call My Name Out Now


Daby Touré, a rising West African star currently based in Paris, has released a new 6-track album, Call My Name, a collaboration with American bluesman Skip McDonald. The album is available digital-only in the U.S. and on CD in the U.K. on Real World Records. The album features songs by Touré and McDonald which highlight the interplay between McDonald's weighty guitar grooves and resonant English vocals and Touré's lighter, more freewheeling musicality and agile multilingual singing. Daby, a member of a musical dynasty forged on the banks of the Senegal River - and the artist behind Real World albums Diam and Stereo Spirit, is forever seeking fresh sounds and innovative ways of applying them. "All the music I picked up when I was young is still in me and that doesn't change. But in my music I am still searching, and mixing, and trying new things. I am African but I am also European."

In support of this disc, Daby Toure will be touring North America in July and August. Please see tour dates >>
---
---