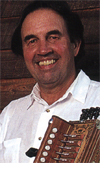 Marc Savoy was born and raised in the small Cajun prairie town of Eunice, Louisiana. Drawing inspiration from'bals de maison' (house dances) in his father's outdoor kitchen, Savoy obtained his first accordion and began playing it at the age of 12. Playing the instrument led to repairing it and after disassembling enough accordions he began to build them. Playing the accordion has always been a natural part of his life from the dancehall to the home. Some of the first bands he played with were Austin Pitre and Will and Rodney Balfa. Later he played the Texas Cajun -Triangle dancehalls and recorded some 45 rpms on the Crazy Cajun label. He traveled and recorded with Dewey Balfa, DL Menard, Doc Guidry and Dennis McGee and Sady Courville. In 1965 Marc opened the Savoy Music Center in Eunice which has become a gathering place for local musicians and interested travelers from all over the world. At the store he builds six accordions a month, sending them out to all corners of the globe. Saturday mornings Savoy hosts a jam session at his store.
A striking feature of Marc's presence is his down-hominess and devotion to preserving Cajun culture. Whether he is playing at his weekly jam session, on a porch, at a dance or festival, it is all the same. He presents his music in it's natural state, no glitz, no Cool Whip, no glamour.
Today Savoy travels and plays music with his wife Ann and Michael Doucet or the Savoy Family Band which features his wife Ann and their two sons, Joel and Wilson. He has recorded seven CDs on the Arhoolie label and has traveled throughout the US, Europe, and Canada. Some of the festivals the band has performed for include three presidential inaugurations, the John F. Kennedy Center , the Queen Elizabeth Hall in London,the Newport Folk Festival, the Berlin Jazz Festival, the Jambalaya Jam in Philadelphia, Cajun Bluegrass Festival in California and Rhode Island, Festival of American Music in Oregon, Kaustinen Folk Festival of Finland, Le Carrefour des Accordions in Trois Rivieres, Canada, and many more. Savoy loves being in Louisiana where he is known for being an outspoken cultural preservationist, fighting to keep the music pure and unadulterated .In 1982 he was awarded the prestigious National Heritage Fellowship from the National Endowment for the Arts. Marc recently appeared in the PBS documentary, American Roots Series.
---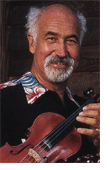 Michael Doucet For more than two decades, Cajun fiddler Michael Doucet has been a leader in the renaissance of Cajun music. With his band, Beausoleil, he has given a new sound to Cajun music and has become one of the best-known Cajun musicians in the world.
Born near Lafayette in 1951, Michael Doucet grew up with a variety of musical influences. The first one he recalls is his uncle, Will Knight, who played Cajun music on the fiddle, banjo, and bass. Inspired by Knight, Doucet began playing the banjo at the age of six and the guitar at eight. While in college Michael began to research Cajun music. As part of a duo, he was asked to perform at a music festival in France. At the festival he was exposed to centuries old French music which he discovered had similar roots to Cajun music. Michael proceeded to study French music and became more serious about the fiddle. When he came home he sought the knowledge of the old masters, Lionel LeLeux, Varise Conner, Hector Duhon, Canray Fontenot, and Dennis McGee. Each fiddler had his own style that presented a different aspect to Cajun music. In 1975, Doucet received a Folk Arts Apprenticeship Grant from the National Endowment for the Arts to learn Cajun fiddle styles from some of these masters.
Michael has gone on to incorporate these styles into his playing as well as including elements of Western Swing, 1930's stringband and Creole music. With Dennis McGee, Michael was exposed to tunes and songs dating from the late 1800s and 1900s that only Dennis McGee knew because no other musicians from that era were still alive and fiddling. Michael has found and brought back innumerable old Cajun songs and is a pioneer in his knowledge and appreciation of early Cajun music. In 1977, Doucet began working with Dewey Balfa to educate children in the public schools about Cajun music. As an adjunct professor at the University of Southwestern Louisiana in Lafayette, Louisiana, Doucet designed and taught the first course on Cajun music.
He has recorded fifteen CDs with Beausoleil, Coteau (which played a synthesis of country, Cajun, blues, and rock), and other musician friends on Arhoolie, Rounder, and Rhino Records. In 1998 Michael received a Grammy for his work with his band, Beausoleil. His recent recording, Fiddlers 4 with fiddlers Darol Anger and Bruce Molsky has received much acclaim.
---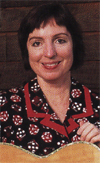 Ann Savoy, is a musician, an author, a record producer, and a photographer. As a musician she appears with her son Joel in the film Divine Secrets of the Ya Ya Sisterhood and performs three of the twelve cuts on the accompanying soundtrack on Sony Music, has played guitar, fiddle, and accordion and traveled throughout the world with her husband accordionist Marc Savoy and fiddler Michael Doucet in the Savoy Doucet Cajun Band. She also records and travels with her all-woman band The Magnolia Sisters. Recently she and husband Marc have begun to perform with their talented sons in the Savoy Family Band. She has recorded six CDs on the Arhoolie and Rounder labels. Ann has appeared in many documentaries on the subject of Cajun music, most recently PBS series American Roots Music, and with her husband was the subject of Les Blank's film, Marc and Ann. She also works as an record producer for Vanguard Records, for whom she recently produced the widely acclaimed tribute to Cajun music, Evangeline Made, featuring, among others, pop and folk idols Linda Ronstadt, John Fogerty, Richard and Linda Thompson, Nick Lowe, and Rodney Crowell performing traditional Cajun tunes.As a writer , she is the author of the Botkin award winning book, Cajun Music, A Reflection of a People, a book which chronicles the history of Cajun and Zydeco music through interviews, biographies, historic and current photographs, and song transcriptions. She wrote the chapter on Cajun and Zydeco in the recently released book, American Roots Music, Rolling Stone Press, as well as authoring numerous articles on Cajun music and historic CD booklets.
---