"Self-styled poetess, folk goddess and country waif, Pieta's music resonates with a seductive simplicity and lyrical grace." -BBC
"a sophisticated Southern-flavored country-rock album that Lucinda Williams might be proud to call her own" - Wall Street Journal's Best of 2007 on Pieta's Remember The Sun
Featured on/in NPR, Paste, Harp, No Depression, American Songwriter and many more

Concert pairings with JJ Cale, Ani Difranco, Calexico, John Prine, Mason Jennings and more
Pieta's new 7 song EP, Shimmer, due November 10, 2009, features a stripped-down collection of luminous originals produced by Don Was (Bob Dylan, The Rolling Stones, Bonnie Raitt)
---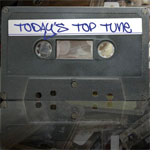 Pieta Brown's "You're My Lover Now" To Be Featured On KCRW Wednesday 11/4/09
November 2009, Rosebud News
Pieta Brown's "You're My Lover Now" will be the featured KCRW Today's Top Tune on Wednesday 11/4/09. The song will be available for download and podcast on the KCRW website. "You're My Lover Now" closes Pieta's new album Shimmer (out 11/10/09), which was produced by Don Was (Bob Dylan, Bonnie Raitt, Rolling Stones). Don Was calls Pieta "a great singer/songwriter who possesses major star power magnetism." His vision was to record Pieta with her songs and voice, "unadorned" and full center. Catch Pieta on tour throughout 2009 and into 2010 - please see Tour Dates >>
---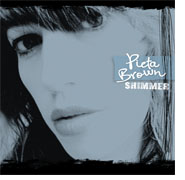 Pieta Brown To Release Shimmer on November 10, 2009
September 2009, Rosebud News
Pieta Brown will release her new CD Shimmer on November 10, 2009. The CD was produced by Don Was (Bob Dylan, Bonnie Raitt, Rolling Stones) and features seven stripped-down original tracks with Pieta on guitar/vocals, Bo Ramsey on electric guitar and Don Was on bass. Don Was calls Pieta "a great singer/songwriter who possesses major star power magnetism." His vision was to record Pieta with her songs and voice, "unadorned" and full center. Recorded live and mixed as it went down, Shimmer is the enchanting result. The recording will be released on Red House Records, Pieta's first CD on the independent Grammy-winning Americana/roots label. Catch Pieta on tour throughout 2009 and into 2010 - - see tour dates >>
---
Pieta Brown leans towards the reclusive and private life of being an artist. Mystery seems to follow. Conflicting stories arise. So, for the record...

In her bare-bones early upbringing in Iowa there was no furnace, plumbing or running water. There, Pieta was exposed to traditional and rural folk music through her father, Greg Brown, the now beloved Midwestern folk singer. Later, while living with her mother in Alabama during her formative years, Pieta drew on and expanded these influences and began writing poetry and composing instrumental songs on piano.

By the time she left home at 18, Pieta had lived in at least 17 different houses and apartments between Iowa and Alabama. Staying true to the disjointed lifestyle of her childhood she wandered from the West Coast to the East. Each locale left its mark on her, accounting for an artist who brings together the unvarnished humility of Loretta Lynn, the honest modern rock punch of P.J. Harvey, the hipster swagger and poetry of Cat Power, and the airy sophistication of Feist. And - coloring it all - a deep abiding saturation in folk and blues that's beyond her years. All of this, yet she has her own distinctive style, lyrical substance, and voice. She is "unmistakably a songwriter of great depth," as Indie911.com recently noted.

On the sublime Remember The Sun (One Little Indian Records), Pieta Brown continued to ride the upward arc begun with her eponymous debut in 2002 and extended by 2005's critically acclaimed In the Cool. Remember The Sun landed at #2 on music critic Michael Ross list for the Village Voice's 35th Annual Critic's Poll, and the Wall Street Journal included it in their list of the best of 2007.

This enigmatic Midwesterner has also recently released a new EP, entitled Flight Time, which seemingly arrived out of the blue and has already landed on critic's lists as well (No Depression Individual Critic's Picks of 2008). It's a seven-song collection of gems that Pieta recorded lo-fi in Iowa; an intense collection of songs that are beyond what one expects from a young artist - but exactly what you might wish for from an old soul.

Today, Pieta Brown stays focused on her original intention: "Long before I ever put a recording out there for somebody else to hear, my aim was to be a great artist, and that's what I'll always be going after. All my life, I've been close to writing and music and all kinds of art...and that closeness continues to drive me."
---