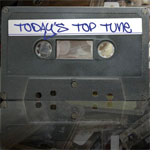 Pieta Brown's "You're My Lover Now" To Be Featured On KCRW Wednesday 11/4/09
November 2009, Rosebud News
Pieta Brown's "You're My Lover Now" will be the featured KCRW Today's Top Tune on Wednesday 11/4/09. The song will be available for download and podcast on the KCRW website. "You're My Lover Now" closes Pieta's new album Shimmer (out 11/10/09), which was produced by Don Was (Bob Dylan, Bonnie Raitt, Rolling Stones). Don Was calls Pieta "a great singer/songwriter who possesses major star power magnetism." His vision was to record Pieta with her songs and voice, "unadorned" and full center. Catch Pieta on tour throughout 2009 and into 2010 - please see Tour Dates >>
---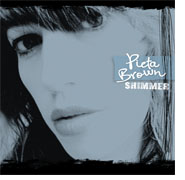 Pieta Brown To Release Shimmer on November 10, 2009
September 2009, Rosebud News
Pieta Brown will release her new CD Shimmer on November 10, 2009. The CD was produced by Don Was (Bob Dylan, Bonnie Raitt, Rolling Stones) and features seven stripped-down original tracks with Pieta on guitar/vocals, Bo Ramsey on electric guitar and Don Was on bass. Don Was calls Pieta "a great singer/songwriter who possesses major star power magnetism." His vision was to record Pieta with her songs and voice, "unadorned" and full center. Recorded live and mixed as it went down, Shimmer is the enchanting result. The recording will be released on Red House Records, Pieta's first CD on the independent Grammy-winning Americana/roots label. Catch Pieta on tour throughout 2009 and into 2010 - - see tour dates >>
---
Pieta Brown New EP "Flight Time" - Plus Wisconsin PBS-TV Appearance and Special Guest Duet on New Calexico CD
September 2008, Rosebud News
Pieta Brown's new self-released seven-song EP Flight Time will be for sale beginning in late September at pietabrown.com or in person at her live performances only. The EP was recorded in Iowa and among the new tunes is her first instrumental song entitled "I Thought I Heard You Call My Name." Fans in Wisconsin can also see Pieta performing some of her new songs on Wisconsin PBS-TV's new weekly music show "30 Minute Music Hour". Pieta's show will air statewide on Wisconsin Public Television on Sept. 20 and 28 or can be viewed online. In addition, Pieta also makes a special guest appearance on Calexico's new CD Carried To Dust out now. Pieta can be heard trading verses with Joey Burns on the dusty duet "Slowness".
Catch Pieta on tour throughout the Midwest in the coming months including support dates with Ani DiFranco - see tour dates>>
---

Bettye LaVette, Mavis Staples And More Rosebud Artists Recognized In Village Voice Pazz & Jop Poll
January 2008, Rosebud News

Rosebud artists Bettye LaVette and Mavis Staples scored spots in the top 35 of Village Voice's annual "Pazz & Jop Poll" for LaVette's Scene Of The Crime and Staples' We'll Never Turn Back. The annual poll combines ballots from 577 critics' Top 10 lists to acknowledge the best albums of 2007. Additional Rosebud artists whose CDs were honored were Bill Frisell (for his work with Floratone and with Paul Motian and Joe Lovano) Loudon Wainwright III, Meshell Ndegeocello, Ruthie Foster, Pieta Brown, Ann Savoy and the late Muddy Waters. Compilations that featured Rosebud artists were Instant Karma: The Amnesty International Campaign to Save Darfur (Sierra Leone's Refugee All Stars), Goin Home: A Tribute To Fats Domino (Allen Toussaint, Dirty Dozen Brass Band, Trombone Shorty and Marcia Ball) and Song Of America (The Blind Boys of Alabama and Bettye LaVette).
See the full list of albums at: Village Voice's annual "Pazz & Jop Poll" >>
---
Pieta Brown Featured on KCRW, WFUV, etown and Woodsongs Old Time Radio Hour
November 2007, Rosebud News

Pieta Brown has been featured on several high profile radio programs recently including KCRW's "Morning Becomes Eclectic" (Los Angeles), WFUV's "Words & Music from Studio A" (New York), Woodsongs Old Time Radio Hour (Lexington, KY) and in December she will appear on the nationally syndicated radio show, etown (Boulder, CO). Pieta is on tour supporting her latest release Remember The Sun which has been receiving raves across the country. No Depression proclaimed "we are entranced by the absolutely perfect song 'In My Mind I Was Talking To Loretta'". You can listen to Pieta's radio performances by searching the archives at kcrw.com, wfuv.org and woodsongs.com.
---
Pieta Brown's New CD, Remember The Sun, Out September 25
September 2007, Rosebud News


On September 25, 2007 One Little Indian Records will release Pieta Brown's Remember The Sun, an album steeped in the rising songwriter's unique personal history. The eleven new, original songs - all penned by Brown and delivered in her distinctive, throaty drawl - combine alluring poetry with a reporter's eye for detail. Produced by Brown, Bo Ramsey (Lucinda Williams), and Chris Goldsmith (Blind Boys of Alabama, Ben Harper), the CD has already earned strong raves in the UK, where it was released earlier this year. In addition, "Sonic Boom" from the new CD was featured as an NPR Song of The Day and KCRW.com will make "Are You Free" their Daily Download on September 25. Pieta is currently on tour with Mason Jennings and will be playing her own headline dates throughout the year -- see tour dates >>
---
Rosebud Signs Pieta Brown
December 2006, Rosebud News


The Rosebud Agency is proud to announce the signing of Pieta Brown for exclusive booking representation worldwide, except in Europe. Pieta blends folk, rock, country and blues to create a sound uniquely her own. Her national debut CD In the Cool was named one of the Top 100 CDs of 2005 by Amazon.com editors and reached the Top 20 on the Americana Music Association radio chart. Pieta recently completed her next album which will be released in 2007 with tour dates to follow.

---