Rosebud is music industry's first Solar Powered facility >>


buy CDs via rosebudus.com and help music charities >>


Certified Green - The Rosebud Agency has been named among the first San Francisco businesses to become officially certified as a Green business. >>


---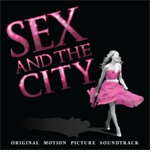 The Weepies New CD Debuts at #31 on Billboard Chart, Song Featured on Sex And the City Soundtrack
The Weepies new CD Hideaway (released 4/22/08) debuts this week at #31 on the Billboard Album Chart and #4 on the Billboard Digital Album Chart selling nearly 14,000 albums in its first week of release. In addition, the album peaked this week at #1 on eMusic, #2 on Amazon and #3 on iTunes. One track from the album "All This Beauty" is also featured on the original motion picture soundtrack to the upcoming Sex And the City movie set for release on May 30. The soundtrack also features songs by Fergie, Jennifer Hudson, Al Green and India Arie, among others. The Weepies have no immediate touring plans, but check back in the coming weeks for updates.
---
Bill Frisell's New CD "History, Mystery" In Stores May 13


Grammy Award-winning guitarist, composer and bandleader Bill Frisell's new album History, Mystery will be released by Nonesuch on May 13, 2008. This two-disc set finds Frisell performing with a large band recorded in various combinations and contexts, live and in the studio. The CD features an octet of strings, horns, and rhythm section including some of Frisell's closest collaborators - Jenny Scheinman (violin), Eyvind Kang (viola), Hank Roberts (cello), Ron Miles (cornet), Greg Tardy (clarinet and tenor saxophone), Tony Scherr (bass), and Kenny Wollesen (drums). History, Mystery debuts many recent Frisell compositions as well as a few of his arrangements of favorite pieces by other songwriters, ranging in style from soul pioneer Sam Cooke, to jazzmen Thelonious Monk and Lee Konitz. Bill Frisell was named Best Guitarist for the fourth year in a row (and seventh in 10 years) in the latest Downbeat Critics Poll and is also a three time Downbeat Readers Poll winner for Best Guitarist. Catch Bill Frisell on tour throughout 2008 in various band formats...see tour dates >>
---
Trombone Shorty Earns Best Male Performer Honors, Fats Domino Tribute Album Featuring Numerous Rosebud Artists Wins Best Album at Big Easy Music Awards
Trombone Shorty received top honors at the Big Easy Music Awards in New Orleans this week, earning the Best Male Performer Award. He was also featured on Goin' Home: A Tribute to Fats Domino which was named the Best Album of 2007. The all star hit compilation also featured Rosebud artists Marcia Ball, Allen Toussaint and The Dirty Dozen Brass Band.
Trombone Shorty will tour the U.S. throughout 2008 with his Offbeat Award-winning R&B/Funk band, Trombone Shorty & Orleans Avenue. ...see tour dates >>
Marcia Ball will be touring North America extensively throughout 2008 in support of her new album, Peace Love and BBQ....see tour dates >>
The Dirty Dozen Brass Band will also be touring extensively throughout the U.S. this year....see tour dates >>
Allen Toussaint will play select shows in the U.S. and Europe in 2008...see tour dates >>
---
Duke Robillard's, 'A Swingin' Session With Duke Robillard' In Stores May 13


Duke Robillard's latest CD, A Swingin' Session with Duke Robillard is due for release on May 13. His 14th album on the Stony Plain label features special guests Scott Hamilton, Bruce Katz, Doug James and Carl Querfurth. Tracks include a number of timeless jazz standards, as well as some great small group swing and blues tunes. The album focuses on the "swing" side of Duke's playing, and includes classics like "Deed I Do," "The Song Is Ended," "Them That Got," and "When Your Lover Has Gone." Duke is currently nominated by the Blues Music Awards for Best Blues Guitarist, an award he has won 4 times previously. Duke will be touring extensively throughout 2008 with The Duke Robillard Band. ..see tour dates >>
---
The Weepies New CD "Hideaway" In Stores April 22


The Weepies latest album on Nettwerk Records entitled Hideaway will be in stores everywhere on April 22nd, 2008. The album features 14 new tracks all written by Deb Talan and Steve Tannen. An exclusive iTunes pre-order is set to launch on April 8th and will feature a bonus download of an acoustic version of the single "Hideaway". This special version of "Hideaway" will only be available through iTunes for a limited time and will not be available for purchase after April 22nd. The Weepies are currently at home with their baby son Theo and there are no immediate touring plans, but check back in the coming weeks for any updates.
---