---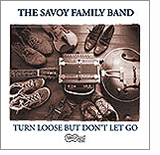 The Savoy-Doucet Cajun Band's Marc and Ann Savoy Release New Album With The Savoy Family Band, Turn Loose But Don't Let Go
buy at ARHOOLIE RECORDS >>
Marc and Ann Savoy of The Savoy-Doucet Cajun Band have released a new album with their Savoy Family Band, Turn Loose But Don't Let Go (Arhoolie Records). This acclaimed release also prominently features Marc and Ann's sons, Joel (fiddle, guitar) and Wilson (piano, vocals, fiddle, accordion). Focusing on acoustic Cajun music, this lively album of original and traditional tunes has led Offbeat Magazine to declare the album as "an early contender for one of the best of the year." The Rosebud Agency does not represent The Savoy Family Band but stay tuned for the latest tour dates and news on The Savoy-Doucet Cajun Band ..see tour dates >>
---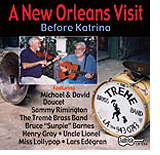 BeauSoleil's Michael and David Doucet Featured On New CD, A New Orleans Visit: Before Katrina
buy at ARHOOLIE RECORDS >>
Michael and David Doucet of BeauSoleil avec Michael Doucet are prominently featured in the new album, A New Orleans Visit: Before Katrina (Arhoolie Records). The album's 18 tracks consist of live recordings taken from documentary film footage shot in New Orleans in April 2005 for a film about Arhoolie Records. Michael and David Doucet appear together on 9 of the 18 tracks on the album, including spontaneous performances as a duo and with clarinetist Sammy Rimington, singer/bass drummer Lionel Batiste Sr. and guitarist Lars Edgran. Michael Doucet also accompanies Sammy Rimington and "Sunpie" Barnes on several additional tracks. BeauSoleil avec Michael Doucet will be touring extensively throughout the U.S. in 2008 ..see tour dates >>
---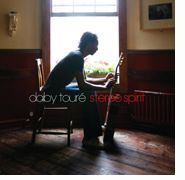 Daby Touré's New CD, Stereo Spirit In Stores April 22


Daby Touré's new album, Stereo Spirit, will be released worldwide on Real World Records on April 22. Daby played all the instruments on the disc, which was recorded in three months and mixed with Bob Coke in Paris. With vocals in five languages, the BBC called the album "a glorious fusion" of African and European elements and "a testament to the power of music to transcend linguistic barriers." "My songs are about giving people an emotion, making them feel good, just for a few moments," Daby said. "What I'm trying to do is to give people the best moment possible whilst listening to this album, even if they don't understand what I am talking about because I'm not speaking a language they understand." Stereo Spirit, is the follow-up to Daby's 2004 debut, Diam, which earned him a BBC Best Newcomer award nomination. Touré will be touring throughout North America this summer ..see tour dates >>
---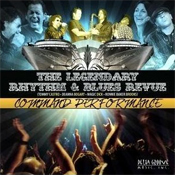 The Tommy Castro Band / Legendary Rhythm & Blues Revue Live Album, Command Performance Out March 18


The Tommy Castro Band is featured as the driving force and core band on the new CD, Command Performance, a live recording drawn from performances on the Legendary Rhythm & Blues cruise as well as from the Legendary Rhythm & Blues Revue Tour in Fall 2007. Tommy's first live release in 8 years, the album features Deanna Bogart, Ronnie Baker Brooks and Magic Dick with special guests Marcia Ball, Elvin Bishop and Curtis Salgado. On the Legendary Rhythm & Blues Revue Tour, each artist performs a 30-minute set backed by the Tommy Castro Band. The live recordings spotlight many of the highlights of their recent performances. The Tommy Castro Band will be touring extensively throughout the U.S. This year. ..see tour dates >>
---

Sierra Leone's Refugee All Stars Nominated as Best African Entertainers in International Reggae & World Music Awards
Sierra Leone's Refugee All Stars were honored with a nomination for Best African Entertainer for the 2007 International Reggae & World Music Awards (IRAWMA). The awards ceremony will be held at Harlem's Apollo Theater on Sunday, May 4th at 7 p.m. Eastern. In its 27th year, the objective of the IRAWMA's is to promote reggae and world beat music as an art form and honor entertainers and others associated with world music for their contributions to the industry and humanity internationally. Fans can purchase tickets for the event at ticketmaster.com or at the Apollo Theater box office: (212) 531-5305.
Sierra Leone's Refugee All Stars currently do not have any immediate tour plans, but stay tuned to this site for any updates.
---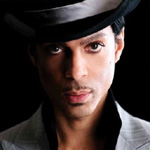 Prince Joins The Blind Boys of Alabama Onstage in Hollywood
Prince spontaneously joined The Blind Boys of Alabama this past Saturday at a showcase performance for their new Down In New Orleans CD at the Knitting Factory in Hollywood. Prince showed up unannounced while the Blind Boys were already onstage, asking to join in for a few songs. In fact, band leader Jimmy Carter was performing a song while walking through the audience when Prince jumped onstage and joined in on guitar for one song and on keyboard for a second song before leaving the club and a stunned audience. The Blind Boys of Alabama will be supporting their new CD with touring in North America and Europe throughout this year. ..see tour dates >>
---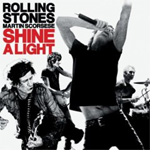 Rolling Stones Concert Film "Shine A Light," In Theaters April 4


Charlie Watts' "other band" is the subject of "Shine A Light," an intimate concert film on the Rolling Stones. Academy-Award winner Martin Scorsese directed the film, which hits theaters nationwide on April 4th. The documentary film chronicles a three-night Stones concert run at New York's famed Beacon Theatre in 2006 from the "A Bigger Bang" tour. Charlie Watts is an executive producer on the film in addition to the other band members. For more details, see the "Shine A Light" film site >>
The Rosebud Agency represents Charlie for touring with his jazz groups for which there are no immediate plans, but stay tuned to this site for any updates.
---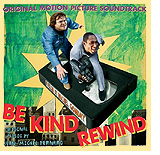 Booker T. Jones on "Be Kind Rewind" Soundtrack


Booker T. Jones is featured on the soundtrack CD to the new movie "Be Kind Rewind" starring Mos Def, Jack Black, Danny Glover and directed by Michel Gondry (Eternal Sunshine of the Spotless Mind) . The soundtrack is out now on Lakeshore Records and also includes music from Mos Def, Jack Black, Fats Waller and Billy Preston. Booker performs on three tracks on the soundtrack including "I Ain't Got Nobody", "Lulu's Back in Town" and "Sunny Monday" with fellow MG's Steve Cropper and Donald 'Duck' Dunn. Director Michel Gondry even gets into the act by playing on the first two tracks. You can learn more by visiting myspace.com/bekindrewindsoundtrack.

Booker is currently writing and recording for a new solo CD and will be performing live throughout 2008 -...see tour dates >>
---