---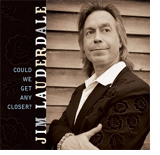 Rosebud Signs Two Time Grammy Winner Jim Lauderdale
The Rosebud Agency has signed Jim Lauderdale for exclusive worldwide representation. Jim is one of the premier Americana and Bluegrass artists in music today. Patty Loveless, The Dixie Chicks, Mark Chestnut, Vince Gill, and George Strait are just a handful of the artists who have recorded Jim's songs. His Bluegrass Diaries CD won Jim his second Grammy award this year. He followed up quickly this year with Honey Songs with The Dream Players, a band that features Jim with legendary guitarist James Burton (Elvis Presley, Johnny Cash) and renowned sessionman Al Perkins (The Rolling Stones, Roy Orbison, James Taylor). The release lead to national television appearances for the band on Late Night with Conan O'Brien and The Tonight Show with Jay Leno. Jim's most recent collaborations appear on new releases from Lucinda Williams and George Jones. He just hosted the Americana Awards for the 6th time where he was nominated again for Americana Artist of the Year, an award he won, along with Song of The Year, in 2002. He was also just featured in Elvis Costello's group (along with Emmylou Harris) at San Francisco's Hardly Strictly Bluegrass Festival prior to heading to Japan for a tour there.
Watch for extensive 2009 touring for both Jim Lauderdale, The Dream Players and Jim's bluegrass band.
---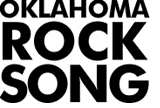 "After Midnight" by JJ Cale nominated for Official State of Oklahoma Rock Song
JJ Cale's "After Midnight" is among ten finalists for the Official State of Oklahoma Rock Song. Also in the running are songs by Elvis Presley, Three Dog Night, Leon Russell, Flaming Lips and The Ventures, among others. All of the songs nominated were written or performed by Oklahomans. Voting is taking place until November 15th at: oklahomarocksong.org >>
The winning song will be announced during the next session of the Oklahoma Legislature, who passed a Resolution to decide upon the Official Rock Song.
---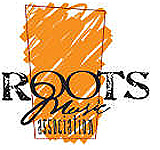 Rosebud Artists Nominated For 2008 Roots Music Awards
The Roots Music Association has nominated four Rosebud artists in six categories for the 2008 Roots Music Awards. The awards will take place during the World United Music Festival in San Marcos, Texas November 14, 15, 16, 2008.
The Rosebud artists nominated are, for Blues Artist of the Year and for Blues Songwriter of the Year, Marcia Ball. For Folk Artist of the Year and for Folk Songwriter of the Year, Carrie Rodriguez. For Jazz Artist of the Year, Bill Frisell. For Zydeco Artist of the Year, Allen Toussaint.
You can vote for the awards here:
https://www.worldunitedmusicfestival.com/index.php?page=vote
Catch the nominees out on tour: Marcia Ball tour dates || Carrie Rodriguez tour dates || Bill Frisell tour dates || Allen Toussaint tour dates
---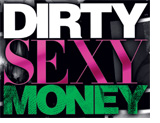 The Weepies Featured On ABC Hit Series "Dirty Sexy Money"
The Weepies (Deb Talan and Steve Tannen) will play themselves on the Wednesday, October 22 (10:00 pm et/pt) episode of the ABC hit television series "Dirty Sexy Money", performing the song "Somebody Loved" from their debut album, Happiness. The Weepies appear as the favorite band of character Nola Lyons, played by new cast member Lucy Liu. A second song from The Weepies, "All That I Want", will also be used as a background track during the same episode. This appearance follows nearly 50 major film and TV placements since the release of 2006's Say I Am You and 2008's Hideaway.
---
David Lindley, a "Musicians' Musician"
In the latest issue of Vintage Guitar (December 2008), reviewer Dan Forte calls David Lindley and his longtime friend and collaborator Ry Cooder "musicians' musicians" and raves about David Lindley and his latest CD Big Twang. The review calls Lindley's album "stunning" and goes on further to describe both David Lindley and Ry Cooder as "truly master musicians, even though recent albums prove that neither has yet peaked, technically or artistically." David Lindley's self-released CDs can be found online at davidlindley.com or live gigs only. In addition to his latest Big Twang, the two-CD set Cooder-Lindley Family Band - Live At The Vienna Opera House featuring David and his daughter Roseanne performing with Ry and his son Joachim, can also be found at davidlindley.com
Catch David Lindley on tour throughout 2008 and 2009 - see tour dates >>
---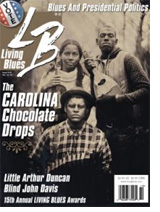 Marcia Ball and Charlie Musselwhite Honored Once Again With Living Blues Awards
Living Blues magazine readers have once again honored both Marcia Ball and Charlie Musselwhite in their 15th Annual Reader's Poll. Repeating their victories of last year, Marcia Ball was named Most Outstanding Musician (Keyboard) and Charlie Musselwhite won Most Outstanding Musician (Harmonica).
Catch both on tour:
Marcia tour dates >>
Charlie tour dates >>

---
Bill Frisell Featured On New McCoy Tyner CD+DVD


Bill Frisell is featured on McCoy Tyner's new star studded CD+DVD Guitars. The album features McCoy and his trio mates (Jack DeJohnette, Ron Carter) accompanied by some of popular music's most accomplished string specialists including Bill Frisell, Marc Ribot, John Scofield, Derek Trucks and Bela Fleck. Legendary producer John Snyder oversaw the project and coined Frisell "The Phillip Glass of jazz" and "the most unassuming guitar player on this or any other planet." Frisell chose to play Tyner's "Contemplation" on the record, in addition to his own charts for "Boubacar" and "Baba Drame".
Catch Bill Frisell on tour in 2009: see tour dates>>
---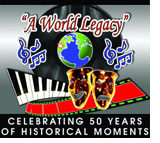 Allen Toussaint Honored at the 19th Annual Heroes & Legends Awards, "Sweet Touch of Love" Featured in New TV Ad
Allen Toussaint was recognized with a Pioneer Award at the Heroes & Legends Awards in Beverly Hills on September 28, 2008. The Heroes & Legends Awards and Scholarship Foundation was created by songwriter and Motown Alumna Janie Bradford to aid young people by providing much needed scholarship funds. The annual award dinner honors leading role models with diverse backgrounds such as music, theatre, motion pictures and business. This year's other honorees include The Funk Brothers, Ernie Hudson and Martha Reeves.
Allen's "Sweet Touch of Love" from his 1971 self titled album is currently featured in the humorous ad for Axe Dark Temptation body spray. Watch the ad here >>
Catch Allen Toussaint performing live: see tour dates>>
---