Rosebud is music industry's first Solar Powered facility >>


buy CDs via rosebudus.com and help music charities >>


Certified Green - The Rosebud Agency has been named among the first San Francisco businesses to become officially certified as a Green business. >>


---
Pieta Brown New EP "Flight Time" - Plus Wisconsin PBS-TV Appearance and Special Guest Duet on New Calexico CD

Pieta Brown's new self-released seven-song EP Flight Time will be for sale beginning in late September at pietabrown.com or in person at her live performances only. The EP was recorded in Iowa and among the new tunes is her first instrumental song entitled "I Thought I Heard You Call My Name." Fans in Wisconsin can also see Pieta performing some of her new songs on Wisconsin PBS-TV's new weekly music show "30 Minute Music Hour". Pieta's show will air statewide on Wisconsin Public Television on Sept. 20 and 28 or can be viewed online. In addition, Pieta also makes a special guest appearance on Calexico's new CD Carried To Dust out now. Pieta can be heard trading verses with Joey Burns on the dusty duet "Slowness".
Catch Pieta on tour throughout the Midwest in the coming months including support dates with Ani DiFranco - see tour dates>>
---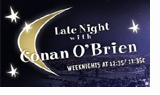 Loudon Wainwright III On Conan O'Brien September 17th
Loudon Wainwright III will be featured on Late Night With Conan O'Brien on Wednesday, September 17, 2008. While Loudon has appeared on the show a number of times in the past, this appearance precedes international touring in support of his new CD, Recovery. On Recovery, Loudon revisits his own classic early material, giving full band treatment (including the CD's producer Joe Henry on one track and Bill Frisell on two others) to previously solo acoustic songs. The result has met with universal acclaim as did his recent LA showcase of the project featuring guests Joe Henry and son Levon, as well as Loudon's daughter Lucy Wainwright Roche, Van Dyke Parks, and most of the band from the CD.
Loudon will be touring extensively this fall - please see tour dates>>
---