---
Three Rosebud Artists Among Rolling Stone's "100 Greatest Singers of All Time"
Three Rosebud artists were featured in Rolling Stone's special on the "100 Greatest Singers of All Time" in their November 27, 2009 issue. Mavis Staples was chosen as #56. The late and legendary Muddy Waters and John Lee Hooker were also recognized at #53 and #81 respectively. Both were Rosebud artists until the end of their careers. The tribute to Muddy Waters was written by former Rosebud artist Ben Harper ("His voice really pierced me in a way that wouldn't let go"). The tribute to John Lee Hooker was written by Bonnie Raitt ("I was just swept away by the power of his voice") in a nearly full page prelude to the article in the magazine's opening pages. The article also quotes Bob Dylan as saying of Mavis Staples's singing, "That just made my hair stand up, listening to that."
Also featured in the issue is a tribute to Otis Redding (#8) written by Rosebud artist Booker T. Jones. Booker, with The MGs performed on Otis Redding's biggest hits while at Stax Records.
Catch Mavis Staples on tour this winter >>
Stay tuned for upcoming Booker T. Jones tour dates >>
---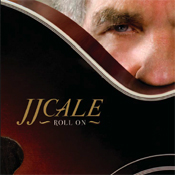 JJ Cale's "Roll On" Coming February 24th


Roll On, JJ Cale's first solo CD of new material in nearly five years is set for release February 24, 2009 on Rounder Records. Roll On follows Cale's Grammy-winning, gold-certified 2006 album with Eric Clapton, The Road to Escondido. The title track features a previously unreleased collaboration with Clapton. Cale wrote and produced all twelve songs on Roll On.
.. read more on "Roll On" biography >>

---
Nachito Herrera Signs with The Rosebud Agency
The Rosebud Agency has signed renowned pianist and bandleader Nachito Herrera for exclusive worldwide representation. Ignacio "Nachito" Herrera stunned Cuban audiences at the age of twelve, performing "Rachmaninoff's Concerto No. 2" with the Havana Symphony Orchestra. In the late 1990's, Nachito joined the famed ¡Cubanismo! as its lead pianist, arranger, and musical director, playing many of the worlds finest concert halls and prestigious festivals. "Explosive. Crowd Pleasing. Rhythmically intense. Romantic. Dynamic. Jaw-droppingly good" is how the Minneapolis Star-Tribune described Herrera's musicianship, a talent which, according to jazz critic and Playboy Guide To Jazz author Neil Tesser, "...vaults him into the upper echelon - a trinity comprising Chucho Valdes, Gonzalo Rubalcaba and now Nachito Herrera". Following a Winter 2009 tour as a member of The Afro Cuban All Stars, Nachito will embark on extensive worldwide touring on his own.
---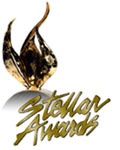 The Blind Boys of Alabama Nominated for 2009 Stellar Award, Featured on Tavis Smiley Radio Show
The Blind Boys of Alabama are nominated for a 2009 Stellar Award for Quartet of the Year. The 24th Annual Stellar Gospel Music Awards Show will be held, once again, at the historic Grand Ole Opry in Nashville on January 17, 2009. This year's list of nominees includes stars from every genre of Gospel music including Traditional, Contemporary, Urban and Rap/Hip-Hop. The awards show will be co-hosted by comedian Sinbad and Dorinda Clark Cole.
The Blind Boys were also invited to guest on the Tavis Smiley radio show during their recent California tour. Jimmy Carter & Ricky McKinnie represented the band on Tavis's show, with air dates to be announced soon.
The Blind Boys of Alabama continue to tour extensively worldwide on their own and in the highly successful Down By The Riverside package with the Preservation Hall Jazz Band - please see tour dates >>
---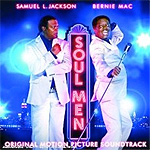 Meshell Ndegeocello Featured On "Soul Men" Soundtrack


Meshell Ndegeocello is featured on the soundtrack CD to the new comedy "Soul Men" starring Samuel L. Jackson and the late Bernie Mac. The soundtrack is out now on Stax Records and also includes music from the late Isaac Hayes, John Legend, Anthony Hamilton and Sharon Jones & the Dap Kings, among others. On the soundtrack, Meshell performs a cover of Albert King and Pops Staples' "Water". You can learn more by visiting "Soul Men" movie site. Meshell will be touring the US West Coast in December 2008 with more 2009 dates to follow - see tour dates >>
---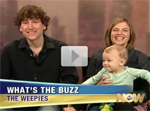 The Weepies ABC News Now Interview + Video Premier
The Weepies joined by their son Theo were interviewed by ABC News Now on Thursday, November 6th. The interview is available to view online at ABC News Video site. At the same time, MSN Music played host to the exclusive premier of the new video for "Can't Go Back Now" from their latest CD Hideaway. Please go to MSN Music Video site to view the video.

---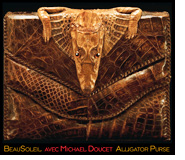 BeauSoleil's Alligator Purse Out January 20, 2009


BeauSoleil avec Michael Doucet, the best known and most highly respected Cajun band in the world, make their Yep Roc Records debut with the release of Alligator Purse, their first studio project since 2004. The inspired and eclectic disc features inventive reinterpretations of Cajun classics by such Louisiana legends as Dennis McGee and Amédé Ardoin, as well as fresh reworkings of songs by Muddy Waters and JJ Cale. Among the many guests joining the band for select tracks are Natalie Merchant, Garth Hudson, John Sebastian, Happy and Artie Traum, Bill Keith, Jim Weider and Roswell Rudd. BeauSoleil have a Grammy win and 10 nominations over their 30-plus year career and are one of the most frequent guests on National Public Radio's legendary program, A Prairie Home Companion. Watch for BeauSoleil touring extensively throughout 2009 and beyond.
---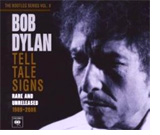 Duke Robillard Featured On New Bob Dylan Bootleg Series Vol. 8 and Upcoming House of Blues Radio Hour


Duke Robillard is featured on three tracks of Tell Tale Signs Bob Dylan's new Bootleg Series Vol. 8. The three songs come from unreleased "Time Out of Mind" sessions: "Red River Shore," "Marchin' To The City" and "Mississippi."
Duke will be featured and interviewed on the nationally syndicated radio show, House of Blues Radio Hour, the weekend of November 22nd / 23rd. The show airs in the U.S. and Canada. To find a station in your area, visit thebluesmobile.com or stream the show directly from this website.
---