Rosebud is music industry's first Solar Powered facility >>


buy CDs via rosebudus.com and help music charities >>


Certified Green - The Rosebud Agency has been named among the first San Francisco businesses to become officially certified as a Green business. >>


Bill Frisell Original Music Featured On Buster Keaton DVD, New Frisell Solo DVD

Original music by Bill Frisell is featured on a new Buster Keaton DVD to be released September 1, 2009. The DVD includes music scores that Bill was commissioned to perform live in 1992-93 with three Keaton films: Go West, One Week and High Sign featured here. Following one performance, the New York Times noted, "Mr. Frisell's scores perfectly balance the need to be abstract and the need to be literal... [He has] recurring motifs that suggest the new American possibility of the time, motifs redolent of the sort of optimism heard in some country music, blues and jazz."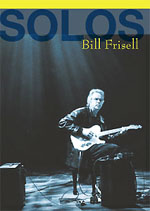 Also new from Frisell is Solos: The Jazz Sessions, a Bill Frisell solo DVD recording session filmed at the Berkeley Church in Toronto, Canada by director Daniel Berman. In this rare solo session, Bill performs original tunes as well as classics by Bob Dylan, Hank Willams, George and Ira Gershwin, and traditional Americana songs. Solos features an intimate look into his electric guitar and looping wizardry, and includes an exclusive interview with Bill.
Catch Bill Frisell performing live on stage in a variety of formats, please see Tour Dates >>
---
Meshell Ndegeocello To Release Devil's Halo October 6, 2009

Meshell Ndegeocello will release her 8th album, Devil's Halo, on October 6, 2009 on Mercer Street/Downtown Music (David Gray, Ozomatli, Femi Kuti). A renowned bassist, singer, songwriter and 10-time Grammy nominee, Meshell has spent nearly two decades as an uncompromising innovator in the worlds of rock, jazz, funk, soul and beyond. She produced the new CD with guitarist Chris Bruce with a focus on musicianship and live-band energy. Genre-defiant as ever, Devil's Halo is influenced by a wide breadth of sounds - from The Human League to Wu Tang Clan to Yes - and displays Meshell's vocals and diversity throughout. Meshell will be on tour in October, please see Tour Dates >>
---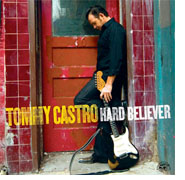 Tommy Castro's Hard Believer Debuts On 3 Billboard Charts, Features on XM and House of Blues Radio

Tommy Castro's Hard Believer debuted on three Billboard charts, including the New Artist Chart, Indie Artist Chart and a #2 spot on the Blues Chart, the highest artist debut this week. Tommy is featured on B.B. King's Bluesville radio show on XM, which will have an encore airing Friday, August 21, 2009 at 12:30 PM EST, for details please click here. He will also be featured on an upcoming episode of the House of Blues Radio Hour, hosted by Elwood Blues (Dan Aykroyd). Tommy has recently won several major awards recognizing his contribution to the blues, including B.B. King Entertainer Of The Year and Best Contemporary Blues CD awards at the 2008 Blues Music Awards, as well as two Blues Artist of the Year and two Album of the Year awards from Blues Wax in the past few years alone.

Catch Tommy live on stage with The Tommy Castro Band as well as his special shows leading the Legendary Rhythm & Blues Revue, please see Tour Dates >>
---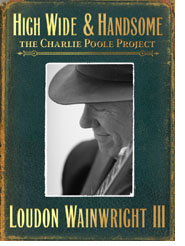 Loudon Wainwright III On NPR's Fresh Air, Rolling Stone review


Loudon Wainwright III was featured on the August 19, 2009 episode of Fresh Air on NPR, archived here. The episode focuses on his recently released CD, High Wide and Handsome - The Charlie Poole Project. The disc is also reviewed in the August 26, 2009 issue of Rolling Stone. The review states that the new CD "unifies the two sides of Loudon Wainwright: sentimental wiseass folkie and tragicomic character actor." Read the full review here. The new CD will be showcased in a special performance on September 15, 2009 at the Highline Ballroom in NYC featuring Loudon and many of the album's special guests. You can read more about Loudon in a cover story in the November/December Dirty Linen magazine and catch him live in his own concerts and on the Loud & Rich Tour with Richard Thompson this fall, please see Tour Dates >>

---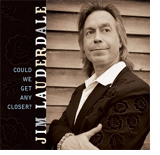 Jim Lauderdale's Could We Get Any Closer? In Stores Now


Jim Lauderdale's new CD, Could We Get Any Closer? Is now in stores. The disc is produced by Randy Kohrs, who produced Jim's Grammy-winning The Bluegrass Diaries album, and finds Jim collaborating with some of Nashville's best musicians. Jim wrote six of the new songs and co-wrote the others with songwriters Robert Hunter, Shawn Camp, Odie Blackmon, and Candace Randolph. Jim is currently on the road as a member of Elvis Costello's Sugarcanes band and he is featured on Elvis' latest CD, Secret, Profane & Sugarcane. See Jim performing both with Elvis and on his own, please see Tour Dates >>

---
NPR Features Allen Toussaint (American Routes) and Trombone Shorty (World Café Live)

A live session by Trombone Shorty & Orleans Avenue will be broadcast Wednesday, August 19, 2009 on NPR's World Café Live. To find the show on a station in your area, please click here. Listen to the show live online from 2-4pm EST on 8/19/09 here. After the program airs, it will be available in show's archives here.
Allen Toussaint will be featured on the American Routes radio show Wednesday, August 26, 2009. To commemorate the anniversary of Hurricane Katrina, he will be sharing his thoughts on the recovery of New Orleans and his critically acclaimed new album, The Bright Mississippi. To find the show on
a station in your area, please click here. After the show airs it will be archived here.
Catch both Trombone Shorty & Orleans Avenue and Allen Toussaint live on stage:
Trombone Shorty & Orleans Avenue Tour Dates>> Allen Toussaint Tour Dates>>
---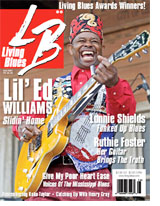 Marcia Ball & Charlie Musselwhite Winners Again in 2009 Living Blues Awards

Marcia Ball and Charlie Musselwhite were recently honored with two 2009 Living Blues Awards each. Marcia won Blues Artist of the Year (Female) and Most Outstanding Musician (Keyboard) in the Readers' Poll. Charlie was awarded Most Outstanding Musician (Harmonica) in both the Readers' Poll and the Critics'Poll. This is the third year in a row both Marcia and Charlie have been awarded Most Outstanding Musician in the Readers' Poll. Congratulations Marcia and Charlie!
Catch them both on tour:
Marcia Ball tour dates >> Charlie Musselwhite tour dates >>

---
Allen Toussaint Inducted Into Louisiana Music Hall Of Fame

Allen Toussaint was inducted into the Louisiana Music Hall Of Fame on August 2, 2009. The ceremony took place at the Mother-in-Law Lounge in New Orleans, named after Allen's hit song written for fellow inductee and founder of the Lounge, the late Ernie K-Doe. Benny Spellman, who also enjoyed hits written by Allen ("Lipstick Traces (On a Cigarette)" and "Fortune Teller") was also inducted. Allen performed "Mother-in-Law" and "A Certain Girl" at the ceremony. The Louisiana Music Hall of Fame is currently a virtual museum, available for viewing online and they plan to open next year in a downtown New Orleans space. Allen's critically acclaimed new album, The Bright Mississippi, was released in April; he received the prestigious Grammy Trustees Award and participated in the worldwide Grammy broadcast in February. Catch Allen live on stage, please see Tour Dates >>
---
---