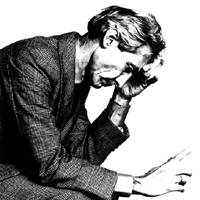 Over the past two decades The Rolling Stones drummer, Charlie Watts, has been able to pursue his passion for jazz, playing in a variety of settings whenever he wasn't otherwise engaged with the "World's Greatest Rock 'n' Roll Band."
In 1985, he formed a big band and toured the States, ultimately releasing Live at Fulham Town Hall on the Sony label. In 1991, he formed a small group to pay homage to the music that first grabbed him while growing up in London. In a span of five years, The Charlie Watts Quintet released a series of stellar recordings -- From One Charlie, Tribute To Charlie Parker, Warm And Tender and Long Ago And Far Away. Next came Charlie's heartfelt collaboration with Jim Keltner, The Charlie Watts / Jim Keltner Project, in tribute to their favorite drummers with each track titled after a different hero. Now we have Charlie's Tentet as recorded live at the legendary Ronnie Scott's in London on Watts at Scott's. Hear the warmth, joy, and virtuosity of this dream team of jazz masters as they perform live on two full CDs, a diverse collection of compositions from the likes of Duke Ellington and Thelonius Monk to originals from the Tentet themselves including Gerard Presencer's take on the Glimmer Twins in "Faction", to two tracks culled from the aforementioned Watts / Keltner Project. Enjoy the CD while we await Charlie's re-appearance in the jazz world after a short detour back to the world of Rock 'n" Roll.
---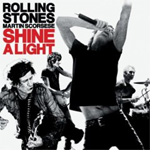 Rolling Stones Concert Film "Shine A Light," In Theaters April 4



March 2008, Rosebud News

Charlie Watts' "other band" is the subject of "Shine A Light," an intimate concert film on the Rolling Stones. Academy-Award winner Martin Scorsese directed the film, which hits theaters nationwide on April 4th. The documentary film chronicles a three-night Stones concert run at New York's famed Beacon Theatre in 2006 from the "A Bigger Bang" tour. Charlie Watts is an executive producer on the film in addition to the other band members. For more details, see the "Shine A Light" film site >>
The Rosebud Agency represents Charlie for touring with his jazz groups for which there are no immediate plans, but stay tuned to this site for any updates.
---