---
Kaki King's ...Until We Felt Red To Be Released August 8
Kaki King's new album ...Until We Felt Red will be released by Velour Music on August 8. Produced by John McEntire (Tortoise, the Sea & Cake), this album is a departure from Kaki's previous instrumental and acoustic guitar-driven recordings. On "Red" Kaki charts new terrain by adding layers of atmospheric tones, electronically treated drums and bass, drum work and vocals to many of her songs. Look for Kaki King on tour throughout the summer.
see tour dates >>

---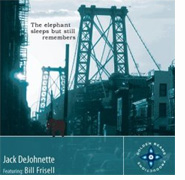 Bill Frisell featured on Paul Simon CD, CD / Tour with Jack DeJohnette
Bill Frisell is featured on Paul Simon's new album Surprise. Produced by Brian Eno, the album includes guest appearances by both Bill Frisell and Herbie Hancock. Bill will also tour this Fall with acclaimed drummer Jack DeJohnette in support of their recent live album The Elephant Sleeps But Still Remembers. Watch for news on other special collaborations and unique touring plans from Bill, coming soon.
see tour dates >>

---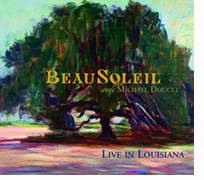 Beausoleil avec Michael Doucet Celebrates their 30th Anniversary With The Release of "Beausoleil: Live in Louisiana"
Beausoleil avec Michael Doucet celebrates their 30th Anniversary with the release of Beausoleil: Live in Louisiana. Recorded during a pair of anniversary shows on January 11 and 12 in Louisiana, the album features songs from across the Cajun and Creole cultural spectrum and is dedicated to the people of Louisiana. Two tracks in particular, "L'Ouragon (The Hurricane)" and "Conja (New Orleans 1786)" pay homage to New Orleans. Beausoleil: Live in Louisiana is available at select retailers or online at www.waydowninlouisiana.com.

---
JJ Cale New Documentary, Best Of CD & Clapton Revisits "After Midnight"
JJ Cale's music will be featured in three soon to be released projects. First off, on May 23 Eric Clapton will release a remastered and expanded
version of his debut solo album entitled Eric Clapton - Deluxe Edition. Clapton's hit cover of JJ Cale's "After Midnight" helped propel the album to #13 on the charts when it was originally released in 1970 and this new version features both a remastered version and an alternate mix of "After Midnight". In addition, the JJ Cale documentary, To Tulsa and Back - On Tour with JJ Cale, will be released on DVD in the US on June 13. The film follows the legendary musician and songwriter on his most recent US tour and features live performance and interviews with many of his long time friends and associates as well as four previously unreleased songs. Finally, JJ Cale: The Definitive Collection, an album which features the very best of JJ Cale's recordings will be released by Universal on July 4.
---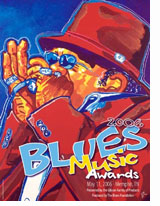 Rosebud Artists Triumph At Blues Music Awards
The Blues Foundation announced their annual Blues Music Awards (formerly the W.C. Handy Awards) last night and, once again, Rosebud artists were well represented. Marica Ball was honored with her third award in as many years when she was named Pinetop Perkins Piano Player of the Year. Mavis Staples was honored as Soul/Blues Female Artist of the year for the second year in a row. Charlie Musselwhite picked up the award for Best Instrumentalist-Harmonica for the 13th time in his career, bringing his total Blues Foundation awards to 19. The awards ceremony also featured Blues Music Award nominee and Rosebud artist Tommy Castro who performed along with Kim Wilson and Elvin Bishop. The Blues Music Awards are the highest honor in the blues world, an event often touted as the Grammys of the Blues. Thank you to the Blues Foundation, all the fans and congratulations to all the artists for another great year of keeping the blues alive.
---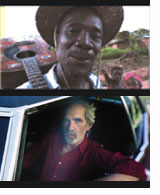 JJ Cale and Refugee All Stars Documentaries Feature on the International Film Festival Circuit
The JJ Cale and Refugee All Stars documentaries continue to be featured at film festivals worldwide. "The Refugee All Stars" film has won 7 major awards at various festivals including AFI International Film Festival, SXSW Film Festival, Miami International Film Festival and Nashville Film Festival. The JJ Cale documentary, "To Tulsa And Back - On Tour with JJ Cale", has played at IDFA Amsterdam, Hof International Film Festival, DOK.Fest in Munich, Docaviv Israel and Nashville Film Festival. "To Tulsa And Back" will be released on DVD by Time Life on June 13 in the US. Both films will be featured at the upcoming Seattle International Film Festival with Refugee All Stars screening Sat, June 10 and Tues, June 13 and To Tulsa and Back screening Wed, June 14 and Sun, June 18.
---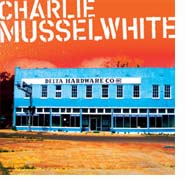 New Charlie Musselwhite CD Delta Hardware Hits Stores 5/16
Buy from Paste Store>>
Charlie Musselwhite's new CD, Delta Hardware, will be released on Peter Gabriel's Real World label on May 16, 2006. Musselwhite incorporates a lifetime of musical experience, from his early Mississippi Delta days to his immersion in Chicago urban blues and beyond, into this new and powerful batch of hard-rocking blues. Charlie, "the world's greatest living blues harmonica player" (New York Press) has been busy the last couple of years performing and/or recording with everyone from Ben Harper to the Blind Boys of Alabama, the North Mississippi Allstars to G. Love, and many others. A major world tour will immediately follow the release including key US Spring shows in New York City, Los Angeles, San Francisco, Philadelphia, Detroit, Cleveland, Boston and more. - - see Tour Dates for details >>
---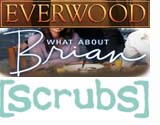 The Weepies songs featured on prime-time TV
Songs from The Weepies were featured on various prime-time TV shows this week. On Monday, May 8 "Comfort" provided the soundtrack for a large montage scene on EVERWOOD on the WB. That same night "Take It From Me" was featured in the season finale of WHAT ABOUT BRIAN on ABC. On Tuesday, May 9 the song "World Spins Madly On" played on SCRUBS on NBC. The Weepies are currently touring the country with their "Say I Am You" tour.

---