Rosebud is music industry's first Solar Powered facility >>


buy CDs via rosebudus.com and help music charities >>


Certified Green - The Rosebud Agency has been named among the first San Francisco businesses to become officially certified as a Green business. >>

---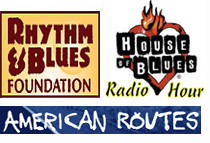 Bettye LaVette To Receive R&B Foundation Pioneer Award, Featured on House of Blues Radio, PBS American Routes
Bettye LaVette is to be honored by the Rhythm & Blues Foundation with their Pioneer Award June 29 in Philadelphia. Bonnie Raitt is set to bestow the award on Bettye who has been perfecting her craft for several decades before breaking through world-wide in the past few years. As an example, this week alone, she was featured on the House of Blues Radio Hour Sunday June 25 with Dan Ackroyd as well as on PBS' American Routes. All of this is sandwiched between trips to Europe for some of the continent's most prestigious festivals in 9 different countries - see tour dates >>.

---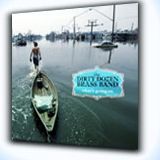 The Dirty Dozen Reinterpret Marvin Gaye's What's Going On For Katrina Anniversary
New Orleans' own Dirty Dozen Brass Band and very special guests are paying tribute to Marvin Gaye's What's Going On, by releasing their reinterpretation of the classic CD on the record's 35th anniversary. Adding even more weight to the project is the fact that the political and social issues of that era remain relevant today and are emphasized by the fact that the CD is being released on August 29, the anniversary of the Katrina disaster. The Dozen themselves were uprooted by the hurricane and the loss they shared with much of the Gulf Coast community is given voice here by the band and special guests G. Love, Ivan Neville, Bettye LaVette, Guru and Chuck D. The CD is being released by Shout Factory who are donating a portion of the proceeds from the sale of each copy of What's Going On toTipitina's Foundation, benefiting the music community of New Orleans. ...more on press release >>
---
Mavis Staples receives 2006 NEA National Heritage Fellowship
Mavis Staples is one of just eleven artists to be awarded the prestigious National Heritage Fellowship this year by The National Endowment for the Arts. The award is the country's highest honor in the folk and traditional arts. Awardees are chosen for their artistic excellence, cultural authenticity and contributions to their field. The Fellowship Award Ceremonies will be held in Washington D.C. in September 2006 and include a banquet at the Library of Congress, an awards presentation on Capitol Hill, and a concert at the Strathmore Center in Bethesda, MD. Mavis joins prior Heritage fellows such as B.B. King, Doc Watson and Rosebud artists including her father Roebuck 'Pops' Staples, Michael Doucet of BeauSoleil, The Blind Boys of Alabama and the late John Lee Hooker. This year also marks the first time that a daughter and father will have been honored individually with a fellowship.
---