---
John Lee Hooker, the greatest of all bluesmen passed away peacefully in his sleep in the morning of June 21, 2001 at his home in the San Francisco Bay area, at the age of 83. Hooker influenced countless generations of musicians and inspired music fans around the world during his sixty year career. He was loved dearly by millions and we will all miss him greatly. We thank everyone for their kind wishes and condolences. - - - -The John Lee Hooker Family
---
John Lee Hooker piled up more milestones in each of his final years than most artists compile in a lifetime.

In February of 2000 John Lee received a Lifetime Achievement Award from the National Academy of Recording Sciences (The Grammys). In October of 1999 "Boogie Man: John Lee Hooker In The American 20th Century," a biography penned by noted author Charles Shaar Murray, was released in England. Earlier that year, Hooker was awarded a lifetime achievement award by the Rhythm and Blues Foundation and presented by Bonnie Raitt and Eric Clapton. Fall of 2000 saw the much anticipated release of the book in the United States and other parts of the world. 1999 was John Lee Hooker's 50th year as a recording artist, and to celebrate, he released THE BEST OF FRIENDS on Virgin / Pointblank, a compilation album representing some of his best songs from the past ten years. The album features performances with John Lee and his friends including Van Morrison, Bonnie Raitt, Carlos Santana, Robert Cray, Ben Harper, Los Lobos, Charlie Musselwhite, Jimmie Vaughan and more.

In his last years, John Lee was inducted into Los Angeles' Rock Walk, the Bammies Walk of Fame in San Francisco, and he now has his own star on Hollywood Boulevard's Walk Of Fame. In October of 1998 he was honored with a tribute concert by the Rock and Roll Hall of Fame. The concert featured some of his best friends including Eddie Kirkland, Charlie Musselwhite, Elvin Bishop and Johnnie Johnson. Film from that show was aired as part of a documentary on John Lee due for worldwide release the following year. In 1997, John Lee received two Grammy Awards for his latest studio release, DON'T LOOK BACK. The first Grammy was for Best Traditional Blues Album and the second for his duet with Van Morrison beating out such notable artists as Barbra Streisand, Celine Dion, Stevie Wonder, Babyface, and Bryan Adams in the Best Pop Collaboration category.

As an influence on several generations of the world's most prominent musicians and a 1991 inductee into the Rock and Roll Hall of Fame, Mr. Hooker remains one of music's true legends. Time Magazine stated that "John Lee Hooker doesn't just sing the blues, and he doesn't just play the blues...he is the blues".
---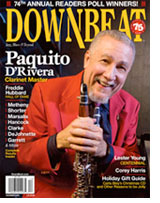 Bill Frisell, Mavis Staples, Allen Toussaint CDs Recognized Among Best of the 2000's by Downbeat Magazine - Frisell #2 Jazz CD of the Decade Per London Times
December 2009, Rosebud News
CDs by Bill Frisell, Mavis Staples and Allen Toussaint have been recognized among Downbeat Magazine's Best of the 2000's, published in their January 2010 issue. Bill Frisell has four CDs on the list: Ghost Town (2000), Blues Dream (2001), East/West (2005) and History, Mystery (2008). Also honored are Have A Little Faith (2005) by Mavis Staples and Allen Toussaint's GRAMMY nominated The Bright Mississippi (2009). The list also names two historical releases featuring future Rosebud artists: Stax/Volt Revue Live In Norway 1967 DVD featuring Booker T. & the MGs and Newport Folk Festival: Best of the Blues 1959-1968 Box Set, which features performances by Muddy Waters and John Lee Hooker, who were both Rosebud artists until their passing.
Bill Frisell's East/West was honored with similar praise from the London Times, where was rated #2 on their "Best Jazz Albums of the Noughties" list.

Catch Bill, Mavis and Allen live on stage, please see Bill Frisell Tour Dates >> Mavis Staples Tour Dates >> Allen Toussaint Tour Dates >>
---

Marcia Ball and Albert Collins Honored With Blues Music Awards, John Lee Hooker's "Boom Boom" Inducted Into Blues Hall of Fame
May 2009, Rosebud News
At the 30th Blues Music Awards in Memphis on May 7, 2009, Marcia Ball was honored with her fourth Pinetop Perkins Piano Player Award in the past five years. The late Albert Collins, a Rosebud Artist until his passing in 1993, won Historical Album of the Year for Albert Collins Live at Montreux 1992. John Lee Hooker's hit "Boom Boom" was inducted into the Blues Hall of Fame (Hooker was a Rosebud artist for 25 years until his passing in 2001). Deanna Bogart, who plays in the Rosebud booked Legendary Rhythm & Blues Revue with Tommy Castro, won for Best Instrumentalist - Horn.

Congratulations to all the winners! Marcia Ball and Bettye LaVette were also featured performers at the award show. Catch both Marcia and Bettye on the road, please see tour dates >>
---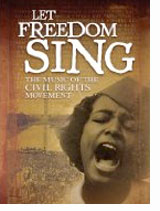 Mavis Staples, The Blind Boys of Alabama, The Staple Singers and The Late John Lee Hooker Featured On Civil Rights Box Set
March 2009, Rosebud News
Rosebud Artists, Mavis Staples, The Blind Boys of Alabama, The Staple Singers and the late John Lee Hooker are featured in the recently released 3 CD set Let Freedom Sing! The Music of the Civil Rights Movement. Highlights include the songs "Free At Last" by The Blind Boys of Alabama, "Down In Mississippi" by Mavis Staples, "Why (Am I Treated So Bad)?" by The Staples Singers and "The Motor City Is Burning" by the late John Lee Hooker. The collection documents music important to the civil rights movement, released from 1939 up through today. "You get the heart, the soul, the sentiment and the struggle of a people," says Public Enemy's Chuck D, a consultant on the project, who also wrote the introduction for the liner notes. A companion documentary DVD originally broadcast on PBS will be released June 2, 2009.
Please check the song tracks and video clips at: letfreedomsing.us and imeem.com/letfreedomsing
---
Three Rosebud Artists Among Rolling Stone's "100 Greatest Singers of All Time"
November 2008, Rosebud News

Three Rosebud artists were featured in Rolling Stone's special on the "100 Greatest Singers of All Time" in their November 27, 2009 issue. Mavis Staples was chosen as #56. The late and legendary Muddy Waters and John Lee Hooker were also recognized at #53 and #81 respectively. Both were Rosebud artists until the end of their careers. The tribute to Muddy Waters was written by former Rosebud artist Ben Harper ("His voice really pierced me in a way that wouldn't let go"). The tribute to John Lee Hooker was written by Bonnie Raitt ("I was just swept away by the power of his voice") in a nearly full page prelude to the article in the magazine's opening pages. The article also quotes Bob Dylan as saying of Mavis Staples's singing, "That just made my hair stand up, listening to that."
Also featured in the issue is a tribute to Otis Redding (#8) written by Rosebud artist Booker T. Jones. Booker, with The MGs performed on Otis Redding's biggest hits while at Stax Records.
Catch Mavis Staples on tour this winter >>
Stay tuned for upcoming Booker T. Jones tour dates >>
---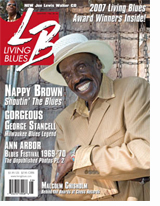 Rosebud Artists Score Living Blues Awards
August 2007, Rosebud News
Congratulations to several Rosebud artists who were honored in the Living Blues Readers and Critics Polls. The Critic's Poll named Bettye LaVette both Blues Artist of the Year (Female) and Most Outstanding Blues Singer. In the Reader's Poll awards, Marcia Ball was named Most Outstanding Musician (Keyboard) and Charlie Musselwhite took Most Outstanding Musician (Harmonica). The late John Lee Hooker, a Rosebud artist for 25 years, was honored for Shout! Factory's Hooker box set, which was named Best Blues Album of 2006 (Historical Recording) in the Reader's Poll and Best Historical Reissue / Post-war in the Critic's Poll.

---
John Lee Hooker Box Set Named #1 Reissue of the Year by Rolling Stone
December 2006, Rosebud News >>


John Lee Hooker's first-career box set has just been named #1 Reissue of the Year by Rolling Stone Magazine. John Lee Hooker, legendary blues original and undisputed father of the boogie, recorded for dozens of labels over a span of over 50 years. The 4-CD set, entitled Hooker, culls material from the primitive 1948 recording of "Boogie Chillen'", a million seller at the time, to a version of the same song recorded exactly 50 years later in 1998 with Eric Clapton. Hooker also features performances by Van Morrison, Ben Harper, Bonnie Raitt, Carlos Santana, Ry Cooder, Robert Cray, Jimmie Vaughan, Charles Brown and Los Lobos. Rosebud founder Mike Kappus acted as Executive Producer on all recordings since the late 1980's and as Co-Producer on Eric Clapton and Ben Harper tracks.
---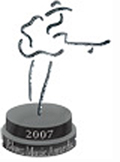 Rosebud Artists Triumph At Blues Awards
May 2007, Rosebud News
The Blues Foundation's prestigious Blues Music Awards took place in Memphis May 10, with Rosebud artists once again proving their popularity in the genre. Charlie Musselwhite was the big winner of the evening with four awards, including top honors for his latest album, Delta Hardware. Marcia Ball took home the Pinetop Perkins Piano Player of the Year for the third year in a row. The Historical Album of the Year award went to John Lee Hooker, a Rosebud artist for 25 years until his passing in 2001, for Shout! Factory's career retrospective box set Hooker. Charlie Musselwhite was the only artist to win more than two awards, taking honors for Album of the Year, Traditional Blues Album of the Year, Song of the Year ("Church Is Out"), and - for the 14th year - Best Instrumentalist-Harmonica.