Rosebud is music industry's first Solar Powered facility >>


buy CDs via rosebudus.com and help music charities >>


Certified Green - The Rosebud Agency has been named among the first San Francisco businesses to become officially certified as a Green business. >>


---
Ruthie Foster Featured on NPR's 'All Things Considered' and etown

New Rosebud Artist, Ruthie Foster will give a live performance and interview as the featured artist on etown May 2-8. The nationally syndicated radio show follows her April 25 appearance on NPR's "All Things Considered," which can be heard at NPR's website.
Her new album, The Phenomenal Ruthie Foster, has been holding strong in the top 15 albums on Billboard's Blues chart for the past three months and has just broken into the top 25 on Amazon's overall music sales chart and is still rising. Amazon's editorial review described the album as "rippling with beauty," "stunningly emotional" and a "remarkable flashback" to old-school soul. Ruthie performs at MerleFest this weekend and will spend the summer touring the U.S., Canada and Europe. see tour dates >>
---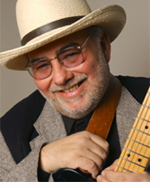 Duke Robillard Honored With Pell Award

The State of Rhode Island has announced that Duke Robillard will be honored for Excellence in the Arts at the 2007 Rhode Island Pell Awards. The prestigious award honors exceptional artists who have contributed to the advancement of their chosen form as well as the betterment of the community and world at large. Duke will receive the award at a June 2 ceremony along with fellow Pell recipients Bob Colonna, Mihailo "Misha" Djuric and Olympia Dukakis. Duke's new album, the two-disc Duke Robillard's World Full of Blues, is due out in June and he will be touring with his band throughout the year.

---
Charlie Musselwhite appears on score to "Black Snake Moan"


Blues legend Charlie Musselwhite lends his classic harp sound to Scott Bomar's score for the Samuel L. Jackson / Justin Timberlake / Christina Ricci film "Black Snake Moan". Charlie joins Luther and Cody Dickinson of the North Mississippi All Stars and their producer and musician father, Jim Dickinson as featured artists on the score. The film, which debuted to critical praise at the 2007 Sundance Film Festival, was produced by Craig Brewer ("Hustle and Flow"). The Soundtrack CD features Charlie on three selections plus contributions from such artists as The Black Keys, R.L Burnside, and The North Mississippi All Stars on their own tracks as well.
---
The Rosebud Agency is proud to announce the signing of Ruthie Foster for exclusive representation worldwide. The Texas singer/songwriter's blend of gospel, blues, folk and soul has drawn comparisons to Aretha Franklin and Ella Fitzgerald as well as Tracy Chapman and Joan Armatrading. Her new album, The Phenomenal Ruthie Foster, was produced by Austin swamp guitarist Malcolm "Papa Mali" Welbourne and is out now on Blue Corn Music. "'Phenomenal' is no idle boast" raved the Boston Herald, and according to the Washington Post Ruthie "demanded attention with the sheer power of her mezzo-soprano" at her performance at the 2007 South by Southwest Music Conference last March. Upcoming performance highlights include appearances at the Houston International Festival, Ottawa Blues Festival in Canada, Cognac Blues Passions in France and Cambridge Folk Festival in England with more extensive touring being planned worldwide. see tour dates>>
---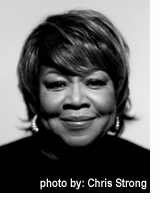 Mavis Staples On Jay Leno, David Letterman, Today Show & More
Mavis Staples has several national television performances upcoming to support the release of her new CD We'll Never Turn Back including the Tonight Show with Jay Leno (April 25), The Tavis Smiley Show (April 26) the Late Show with David Letterman (May 16), The Today Show and NBC Nightly News with Brian Williams (both airing the week of June 4). Mavis can also be seen on tour throughout 2007 including performances at Bonnaroo, Red Rocks Amphitheatre, High Sierra Music Festival and more - see tour dates>>

---