Rosebud is music industry's first Solar Powered facility >>


buy CDs via rosebudus.com and help music charities >>


Certified Green - The Rosebud Agency has been named among the first San Francisco businesses to become officially certified as a Green business. >>


---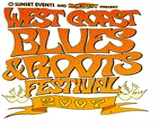 "Living Like A Refugee" Set For Australia / New Zealand Release On March 24 by ABC Music
Living Like A Refugee, the debut album by Sierra Leone's Refugee All Stars, will be released in Australia and New Zealand on March 24 by ABC Music. The release coincides with the band's first Australian tour starting with the West Coast Blues and Roots Festival on March 31 followed appearances in Melbourne, Sydney and the East Coast Blues and Roots Festival in Byron Bay. See Press Release >>

---

Tommy Castro Wins BluesWax Artist of the Year – New CD, Painkiller, On Billboard Blues Chart
Tommy Castro just won BluesWax Blues Artist of the Year 2006 with a record number of first place reader votes. Meanwhile his new CD, Painkiller, is charting on the Billboard Blues Charts. BluesWax is a weekly internet publication with nearly 100,000 subscribers. Publisher Chip Eagle said, "I love Tommy Castro and I'm very happy our readers selected him. There are few artists as deserving as he is. He gives everything to his fans, never puts on a bad show, and has one of the best blues bands in the world." Tommy just finished headlining the Legendary Rhythm & Blues Revue tour with guests Ronnie Baker Brooks, Deanna Bogart, and Magic Dick with more dates to come. The package is named after the Legendary Rhythm & Blues Cruise which sails the Caribbean every January.
---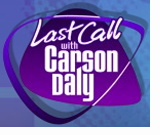 Charlie Musselwhite featured with Ben Harper on The Carson Daly Show
Legendary Bluesman Charlie Musselwhite joins Ben Harper and the Innocent Criminals on Last Call with Carson Daly for a performance taping that will air on NBC on February 20, 2007. Close musical friends, Charlie and Ben have collaborated at each others concerts and in the studio. Ben invited Charlie to join him as a special guest for several shows during his sold out 2005 Summer Tour and Charlie's critically acclaimed 2004 release Sanctuary featured Ben Harper on two tracks, including Ben's own "Homeless Child". Watch for extensive North American and European touring from Charlie Musselwhite throughout 2007. see tour dates >>
---

BeauSoleil and Dirty Dozen are repeat winners at Best of The Beat Awards
Rosebud artists were honored once again at offBeat Magazine's Best Of The Beat Awards in New Orleans on January 25, 2007. BeauSoleil continued their dominance in the Best Cajun Band category and also picked up Best Cajun Album for their recent CD BeauSoleil: Live in Louisiana (Way Down in Louisiana). As in past years, the Dirty Dozen Brass Band ruled the Best Brass Band Album category, picking up an award for their latest CD on Shout Factory, What's Going On. The Best of the Beat Awards are chosen by New Orleans music fans and offBeat.com and offBeat Weekly readers from around the world.
---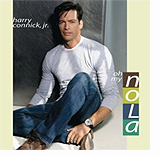 Allen Toussaint Honored as Best Pianist and for Album of the Year / Toussaint Songs Featured on Harry Connick Jr. CD
Offbeat Magazine (Feb. 2007) readers named Allen Toussaint's collaboration with Elvis Costello (The River In Reverse) Album of the Year and honored the legendary Toussaint as Best Pianist. Allen Toussaint's music is also featured on Harry Connick Jr.'s latest release, Oh, My NOLA, currently enjoying major success on Billboard's Top Albums chart (#11 as of 2/4/07). The album kicks off with Toussaint's R&B classic "Working in a Coal Mine," (co-written with Lee Dorsey), in a funky big-band style. Also featured on the album is Toussaint's spiritual and motivational "Yes We Can," (previously a hit for The Pointer Sisters) arranged for Connick's large ensemble. Look for Allen Toussaint on the road throughout 2007. see tour dates >>
---