Rosebud is music industry's first Solar Powered facility >>


buy CDs via rosebudus.com and help music charities >>


Certified Green - The Rosebud Agency has been named among the first San Francisco businesses to become officially certified as a Green business. >>

---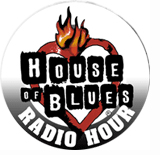 Duke Robillard's Stellar Year Continues With HoB Radio Hour
The House of Blues Radio Hour will feature Duke Robillard in early October, marking the latest highlight in a major year for the singer/guitarist. Duke's 2006 album, Guitar Groove-A-Rama, was nominated for a Grammy earlier this year and his just released double-disc CD, Duke Robillard's World Full of Blues is being met with widespread acclaim. Duke also received the prestigious Rhode Island Pell Award from his home state in June. He has been on the road steadily over the past year, touring North America and Europe several times in addition to playing guitar for Tom Waits on his rare late 2006 tour. The House of Blues Radio Hour interview will air the weekend of October 6-7. For local listings, please visit www.thebluesmobile.com. Also look for Duke on tour throughout the year and into 2008... see tour dates >>
---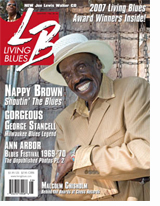 Rosebud Artists Score Living Blues Awards
Congratulations to several Rosebud artists who were honored in the Living Blues Readers and Critics Polls. The Critic's Poll named Bettye LaVette both Blues Artist of the Year (Female) and Most Outstanding Blues Singer. In the Reader's Poll awards, Marcia Ball was named Most Outstanding Musician (Keyboard) and Charlie Musselwhite took Most Outstanding Musician (Harmonica). The late John Lee Hooker, a Rosebud artist for 25 years, was honored for Shout! Factory's Hooker box set, which was named Best Blues Album of 2006 (Historical Recording) in the Reader's Poll and Best Historical Reissue / Post-war in the Critic's Poll.

---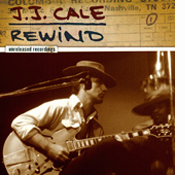 JJ Cale's "Rewind: Unreleased Recordings" Due In October
A new collection of never-before-heard JJ Cale work, titled Rewind: Unreleased Recordings, is set for release October 2 in North America and October 8 worldwide. The album comprises fourteen songs recorded between 1973 and 1983 by Cale with longtime producer Audie Ashworth. Cale is accompanied on the recordings by an impressive array of musicians including guitarist Richard Thompson, bassist Tim Drummond, pianist Glen D. Hardin, keyboardist Spooner Oldham and drummer Jim Keltner. The collection features eight Cale originals and a rare number of covers, including tunes by Eric Clapton, Leon Russell, Waylon Jennings and Randy Newman. The recordings, which were unearthed with the help of Ashworth's widow, Bonnie, offer a fascinating new view of Cale's influential sound and style. "Hearing them took me back to what I was doing then and where I was when I was doing it," Cale said. "It's like looking at old family photographs." Cale currently has no tour plans, but if that changes, any new dates will be posted on this site.
---
Bettye LaVette On Blues Revue Cover, New Album Out Soon
Blues Revue will feature Bettye LaVette on the cover of its October/November issue, with an interview and story detailing the making of her upcoming album. The Scene Of The Crime, out September 25 on Anti-, is the follow-up to 2005's I've Got My Own Hell To Raise and features Bettye collaborating with the Drive-By Truckers. The album was produced by Dave Barbe, Drive-By Truckers frontman Patterson Hood and LaVette herself at Fame studios in Muscle Shoals, AL, where the singer cut her first full-length record in the early '70s only to have it shelved by Atlantic. The Scene Of The Crime features LaVette's interpretations of songs by Willie Nelson, Elton John and more, with musical contributions from Muscle Shoals veterans including Spooner Oldham and David Hood (father of Patterson). The Los Angeles Times has described the result as "absolutely LaVette's album, full of simmering open space that lets her hard-fought revelations on love and liquor resonate." Look for LaVette on tour through summer and fall, with more dates to be added soon. ..see tour dates >>
---