---
Rosebud Artists Depicted In New Hit Film "Cadillac Records" Chronicling The Story Of Chess Records
Legendary blues figures and Rock and Roll Hall of Fame inductees Willie Dixon and Muddy Waters are portrayed in major roles in the new hit film, Cadillac Records. The film chronicles the rise of Chess Records in 1950's Chicago. It was directed by Darnell Martin and features an ensemble cast including Adrien Brody, Beyoncé Knowles, Mos Def and Jeffrey Wright. Muddy and Willie were both Rosebud artists until their passing in 1983 and 1992 respectively.
Muddy Waters was known as the Father of the Blues and his influence on contemporary music was massive. It was his hits that launched Chess Records and set them on the road to their legendary success. As a measure of his influence, his song "Rollin Stone" was not only covered by Jimi Hendrix but also provided the name for the world's greatest rock 'n' roll band and the magazine of the same name. He was also responsible for bringing a young Chuck Berry to Chess where his career was launched as well as influencing a generation of iconic artists from Bob Dylan to Led Zeppelin, Cream/Eric Clapton to AC/DC.
Willie Dixon's songs were a crucial component in the success of Chess Records. Willie worked closely with Muddy, Howlin Wolf, Chuck Berry, Bo Diddley and many more in the 1950's providing hit songs and frequently playing bass and /or producing. His work formed the bedrock of the blues, hence the title of Willie's biography, "I Am The Blues". Just a sampling of the diverse artists that covered Willie's songs includes Elvis Presley, Bob Dylan, Van Morrison, The Doors, Captain Beefheart, Led Zeppelin, Stevie Ray Vaughan, The Yardbirds/ Cream / Eric Clapton / Derek & The Dominoes, The Rolling Stones, Fleetwood Mac, Otis Redding, Aerosmith, Jeff Beck, The Monkees, The Pointer Sisters, Widespread Panic, The Who, The Allman Brothers, The Grateful Dead, The Band, Dizzy Gillespie, ZZ Top, The Black Crowes, B.B. King, Tom Petty, Styx, Willie Nelson, Los Lobos, Steve Miller, Steppenwolf and Sting - and many more.
---
Bettye LaVette's Standout Performance At The Kennedy Center Honors Is Pete Townshend's Favorite Moment
Bettye LaVette stunned the audience with a standout performance of The Who's "Love Reign O'er Me" at The Kennedy Center Honors recently. According to Who guitarist Pete Townshend, "My favorite moment was when Bettye LaVette sang a very fine version of 'Love Reign O'er Me' at the Gala and Barbra Streisand turned to ask me if I really wrote it." Bettye herself was quite excited to be a part of the Honors: "The Kennedy Center Honors was the most exciting thing I have ever done in my life" says Bettye. "And this year has been the greatest year of my life. Who would have ever imagined both Barack and I going to the White House?"
Expect Bettye to return to the studio in 2009. In the meantime, the Kennedy Center Honors - honoring The Who, George Jones, Barbra Streisand, Morgan Freeman, and Twyla Tharp - airs December 30 on CBS. Catch Bettye on tour in 2009, please see tour dates >>
---
Grammy Update: Blind Boys of Alabama To Be Honored With Lifetime Achievement Award, Allen Toussaint To Be Honored With Trustees Award, Trombone Shorty Featured On Grammy Nominated Dr. John Album
Four time Grammy Award winners the Blind Boys of Alabama will be honored with a Lifetime Achievement Award at the 51st Annual Grammy Awards. The Blind Boys are also nominated again this year for Best Traditional Gospel Album, for their latest CD, Down in New Orleans featuring fellow Rosebud Artist Allen Toussaint and regular touring partners The Preservation Hall Jazz Band among others.
Allen Toussaint himself will be honored at the Grammys with the Trustees Award. The Trustees Award recognizes outstanding contributions to the industry in a non-performing capacity. With a career as a producer, songwriter, arranger, session pianist, and solo artist, Allen Toussaint has become a legend within the recording industry. As a founder of Sansu Enterprises and the Sea-Saint Recording Studio, he has worked with such notable artists as the Band, Paul Simon, Boz Scaggs, Bonnie Raitt and Patti LaBelle. His consistent hit songs and compositions have become one of music's most extensive catalogs, consistently mined for cover material and commercial use. In 1998, Toussaint was inducted into the Rock and Roll Hall of Fame. Spring of 2009 will see the release of Allen's new CD on Nonesuch Records featuring guests including Nicholas Payton, Marc Ribot, Brad Mehldau, Joshua Redman, and Don Byron.
Trombone Shorty is featured on the Grammy nominated Dr. John CD, City That Care Forgot, that is up for Best Contemporary Blues Album. Trombone Shorty & Orleans Avenue will be closing out the year with performances on December 30 and 31 at Sullivan Hall in New York City. Following that, Trombone Shorty will be joining Galactic on the Jamcruise and other Florida dates as a special guest. In February he and Orleans Avenue will tour the West coast with The Dirty Dozen Brass Band.
Please see tour dates for The Blind Boys of Alabama >>, Allen Toussaint >> and Trombone Shorty & Orleans Avenue >>.
---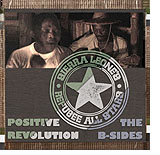 Sierra Leone's Refugee All Stars Release New B-Sides Album Positive Revolution
Sierra Leone's Refugee All Stars have just released a 12 song collection of B-Sides and rarities from their earliest recordings entitled Positive Revolution. The album is available in digital download format only and includes some raw demos straight from the refugee camps (as featured in the documentary film), as well as original studio recordings that were not released on their debut album Living Like A Refugee. Standout tracks include an acoustic version of "Weapon Conflict", the Freetown via Motown R&B vibe of "Mental Slavery" and the sax flavored highlife of "Kelemanghi".
To purchase the album, go to: sierraleonesrefugeeallstars.portmerch.com>>
To preview tracks, go to: myspace.com/therefugeeallstars >>
---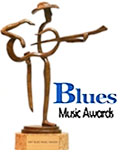 Rosebud Artists Nominated for the 2009 - 30th Blues Music Awards
Marcia Ball, Bettye LaVette, Ruthie Foster and the late Albert Collins have been nominated for a total of six Blues Music Awards. The 30th Blues Music Awards will be held Thursday May 7, 2009 at the Cook Convention Center in Memphis, Tennessee. Rosebud artist nominations are as follows:
Marcia Ball is nominated for both Contemporary Blues Female Artist of the Year and for the Pinetop Perkins Piano Player of the Year award. Bettye LaVette is nominated for Contemporary Blues Female Artist of the Year. Ruthie Foster is nominated for Traditional Blues Female Artist of the Year. The late Albert Collins, who was a Rosebud Artist until his passing in 1993, is nominated for both DVD and Historical Album of the Year for Albert Collins Live at Montreux 1992.
Other Rosebud related artists nominated are, in the Instrumentalist - Horn category: longtime Tommy Castro Band saxophonist Keith Crossan, Doug James who has performed and toured extensively with Duke Robillard over the years and Deanna Bogart, who plays in the Rosebud booked Legendary Rhythm & Blues Revue with Tommy Castro.
Also honored with a nomination for Traditional Blues Female Artist of the Year is Maria Muldaur, who will be touring with fellow nominees Marcia Ball and Bettye LaVette in the Sisters of Soul tour that Rosebud is coordinating for the 2009 - 2010 Fine Arts season.
Congratulations & best of luck to all the nominees!
---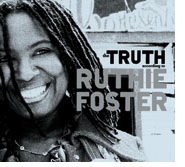 Ruthie Foster To Release "The Truth According To Ruthie Foster" February 3, 2009


Ruthie Foster will release the follow up to her acclaimed 2007 CD, The Phenomenal Ruthie Foster on February 3, 2009. The Truth According To Ruthie Foster was recorded in Memphis at Ardent Studios and produced by former Rosebud agent, Chris Goldsmith. On the album Ruthie is joined by Robben Ford, Jim Dickinson, Charles Hodges, Larry Fulcher, Rock Deadrick, Wayne Jackson and the legendary Memphis Horns. The Austin Chronicle has written of Ruthie: "Foster's deeply soulful vocals dip into gospel and swing toward contemporary folk with R&B panache. When she sings a cappella, the heavens part."
Ruthie will be touring extensively in 2009, solo, with her own band, and as part of the Guitar Blues Tour, with Jorma Kaukonen and Robben Ford. Please see tour dates >>
---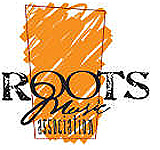 Carrie Rodriguez Wins Folk Songwriter of the Year - NPR World Café Feature December 16th
Carrie Rodriguez has won Folk Songwriter of the Year in the 2008 Roots Music Awards presented by the Roots Music Association. Carrie will also be featured on World Café on NPR December 16th, 2008. Please check your local radio listings for the time or visit the NPR website.
All of this comes on the heels of her recent appearance on Austin City Limits where she shared the bill with Jakob Dylan. Carrie was also featured on the cover of Pollstar Magazine in October. Watch for Carrie on tour including dates in Europe with Mary Gauthier and more dates in the US with Alejandro Escovedo. Please see tour dates >>
---
Allen Toussaint Featured On Elvis Costello's Spectacle & New Album Coming Soon
Allen Toussaint is featured in the first episode of Elvis Costello's new Sundance Channel show, Spectacle. The primary guest is Elton John, who says of Allen, "when I meet someone like Allen Toussaint - that for me is like meeting, you know, someone the equivalent of the Dalai Lama because for me, he influenced the way I played the piano, he's a historical part of rock and roll."
In addition to a show opening duet with Elvis Costello, Allen also performs his song (previously a hit single for Lee Dorsey), "Working In A Coal Mine."
Allen Toussaint also has a new album coming in the Spring on Nonesuch Records (exact release date TBA). The new CD features guests including Nicholas Payton, Marc Ribot, Brad Mehldau, Joshua Redman, and Don Byron. Austin Scaggs already wrote about the new CD in Rolling Stone proclaiming that Allen is a "piano genius" and that "listening to him tickle the ivories is like being whisked away to a hot, lazy afternoon in the French Quarter."
---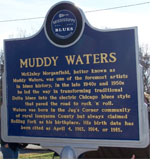 Blues Foundation Honors Rosebud Artist, The Late Muddy Waters, With Blues Trail Marker
On December 3rd, Blues Foundation members gathered in Rolling Fork, MS with the Morganfield family and local students to commemorate the late legendary McKinley Morganfield (better known as Muddy Waters) with a Blues Trail Marker. The marker identifies the site of Muddy's home and details the immense contribution and massive influence he made to blues and much of contemporary music throughout his life as exemplified in part by the fact that The Rolling Stones and Rolling Stone magazine each took their names from a Muddy Waters song. Muddy Waters was a Rosebud Agency artist until has passing in 1983. The state of Mississippi and the Blues Foundation continue to preserve and honor the legacy of blues musicians with new additions to the Blues Marker Trail.
You can see photos from the unveiling here >>
---
Loudon Wainwright III Guests On Late Show with David Letterman December 10th
Loudon Wainwright III will be the featured performer on the Late Show with David Letterman on Wednesday, December 10th. Loudon is currently touring extensively in support of his acclaimed new Joe Henry produced CD, Recovery. The CD finds him giving full band treatment to previously sparse acoustic recordings from early in his career. The first class band on the CD includes Greg Leisz, Patrick Warren, David Piltch and Jay Bellerose. In addition, Bill Frisell makes a guest appearance on two songs.
---
Rosebud Artists Score 5+ Grammy Nominations
Rosebud Artists captured 5+ Grammy nominations for the upcoming 51st Grammy Awards. Artists were honored in the following categories.
Best Contemporary Blues Album - Marcia Ball's Peace, Love and BBQ
Best Zydeco Or Cajun Music Album - BeauSoleil avec Michael Doucet for Live At The 2008 New Orleans Jazz & Heritage Festival as well as Michael Doucet's own From Now On
Best Traditional Gospel Album - The Blind Boys of Alabama for their Down In New Orleans CD which also features Rosebud artist and New Orleans legend, Allen Toussaint
Best Jazz Instrumental Album - Bill Frisell's History, Mystery.
Best Long Form Music Video category, Respect Yourself - The Stax Records Story featuring Mavis Staples and Booker T Jones (and named after The Staple Singers' hit) also scored a nomination.
Our heartiest Congratulations and sincere Best of Luck to all the nominees.
---