Rosebud is music industry's first Solar Powered facility >>


buy CDs via rosebudus.com and help music charities >>


Certified Green - The Rosebud Agency has been named among the first San Francisco businesses to become officially certified as a Green business. >>


---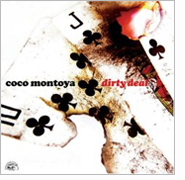 Coco Montoya's new CD Dirty Deal in stores January 16, 2007
Coco Montoya uses blues as a blasting off point for his emotional, soulful music on his new CD Dirty Deal, which will be released on Alligator on January 16, 2007. With his icy-hot guitar playing and his passionate, unaffected vocals, he attacks each of the 11 songs with deep feeling and ferocious energy. Little Feat members Paul Barerre, Kenny Gradney, Richie Hayward and Bill Payne guest. Produced by Barrere and engineer Roger Cole, Dirty Deal is Coco's rawest, most stripped-down and impassioned recording to date. Coco first met Paul Barerre and Little Feat at a blues festival and according to Barerre, "Coco's playing was inspirational to me - great tone and attitude." The band invited Montoya to their annual Feat Festival in Jamaica two years in a row. "Our fans took to him like butter on bread", recalls Barerre. "He fit in so well with the band that I knew I had to produce him. I really wanted to get that live feel from him on a recording, and that's just what we did. He rips the guitar solos, and his voice is as strong as three-day-old coffee." Coco maintains an intense touring schedule including major festivals and headlining dates worldwide. "Montoya is at the forefront of the contemporary blues world" according to Guitar World and will be touring worldwide in support of his new release.
---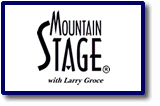 Sierra Leone's Refugee All Stars Early January Mountain Stage Radio
Broadcast
Sierra Leone's Refugee All Stars will be featured on Mountain Stage radio's syndicated broadcast to be aired beginning January 5, 2007. The show, featuring their performance as well as sets by Alejandro Escovedo, John Gorka, Sasha Dobson, and Jess Klein will be distributed to public radio, XM, and Voice of America. Most affiliates will broadcast the program that weekend (XM channel 13 January 6 at 4pm ET) and the remainder throughout that week. Mountain Stage will stream the show continually on its website for one week beginning January 12.
The Mountain Stage program is a two-hour radio show recorded before a liveaudience in Charleston, WV. Each program features four or five guests, playing a three- to six-song segment each. You can hear the web broadcast at MountainStage.org >>
---
Booker T. Jones Honored with Grammy's Lifetime Achievement Award
Booker T. Jones will receive a Lifetime Achievement Award for his work with seminal instrumental group Booker T. & the MG's at the Grammy Awards ceremony to take place on February 11, 2007. Receiving the award with him are guitarist Steve Cropper, bassist Donald "Duck" Dunn, drummer Al Jackson (posthumously), and Lewie Steinberg, the group's original bassist. The group were million-sellers as one of the top instrumental outfits of the rock era with hits including "Green Onions," "Time Is Tight," and "Hang'Em High." Booker T. & the MGs also backed recordings by such artists as Otis Redding, Sam & Dave, Albert King, The Staple Singers, and Wilson Pickett and were inducted into the Rock and Roll Hall of Fame in 1992. Other artists honored with 2007 Lifetime Achievement GRAMMYs are Joan Baez, Maria Callas, Ornette Coleman, the Doors, the Grateful Dead and Bob Wills. Booker is currently working on his first recording of solo or MG's material since 1994, and 2007 tour dates in the US and Europe are planned. ... read more at press release >>
---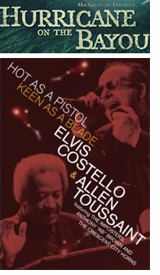 Allen Toussaint in Film, Soundtrack and DVD
Allen Toussaint appears in the new IMAX Theatre film Hurricane On The Bayou from the producers of Everest. Shot in the midst of Katrina and narrated by Meryl Streep, the film makes the call to restore the vital wetlands of Louisiana and give New Orleans hope for the future. Allen Toussaint, Amanda Shaw, Chubby Carrier and Marva Wright are featured in a passionate performance of a resonant modern hymn (written by the film's composer Steve Wood) in the oldest Cathedral in North America, New Orleans' elegant St. Louis Cathedral. The film's release will be accompanied by a soundtrack featuring another Rosebud artist, Mavis Staples, as well as Aaron Neville, Dr. John, Fats Domino, The Rebirth Brass Band and Zydeco Force. Hurricane On The Bayou opens nationwide on December 22. Allen Toussaint is also featured with Elvis Costello on their DVD, Hot As A Pistol, Keen As A Blade (Hip-O/UMe), released December 5, 2006, which captures a live performance from their co-bill tour last summer highlighting songs from the album, The River in Reverse, as well as Costello gems spanning four decades, from "Watching The Detectives" and "Pump It Up" to lesser-known songs, most of them given special arrangements by Toussaint.

---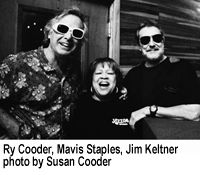 Mavis Staples to Release New CD Produced by Ry Cooder in April 2007
Soul/gospel legend Mavis Staples recently completed work on her new CD We'll Never Turn Back produced by Ry Cooder and set for release April 24, 2007 on Anti- Records. Ry also plays on the record which features backing from the original Freedom Singers, Ladysmith Black Mambazo and others. The CD started off as an homage to a period in which everyday citizens exhibited incredible bravery and, in the process, wrought incredible changes to American society. It ended up being a deeply personal account of Mavis' life from childhood days, through the Civil Rights era and on up to her current anger and indignation over the fact that many Americans are still treated as second class citizens. We'll Never Turn Back combines raw, emotional, contemporized versions of some of the freedom songs that provided the soundtrack to the civil rights movement of the 1950s/60s, along with other traditional songs, and new originals written by Mavis and Ry. To read the full press release, click here>>
---

Blind Boys of Alabama perform on Tonight Show, December 20th
The Blind Boys of Alabama will perform on The Tonight Show with Jay Leno on Wednesday, December 20th. This will be the third Tonight Show appearance for the group since 2002. The 4 time Grammy winning gospel legends are in the midst of a highly successful West Coast tour, performing their Go Tell It On The Mountain Christmas show to sellout audiences at venues including Davies Symphony Hall in San Francisco on December 17th and The Walt Disney Concert Hall in Los Angeles on December 23rd. Worldwide touring will continue for The Blind Boys throughout 2007. Watch their tour dates page for regular updates.
---
John Lee Hooker Box Set Named #1 Reissue of the Year by Rolling Stone


John Lee Hooker's first-career box set has just been named #1 Reissue of the Year by Rolling Stone Magazine. John Lee Hooker, legendary blues original and undisputed father of the boogie, recorded for dozens of labels over a span of over 50 years. The 4-CD set, entitled Hooker, culls material from the primitive 1948 recording of "Boogie Chillen'", a million seller at the time, to a version of the same song recorded exactly 50 years later in 1998 with Eric Clapton. Hooker also features performances by Van Morrison, Ben Harper, Bonnie Raitt, Carlos Santana, Ry Cooder, Robert Cray, Jimmie Vaughan, Charles Brown and Los Lobos. Rosebud founder Mike Kappus acted as Executive Producer on all recordings since the late 1980's and as Co-Producer on Eric Clapton and Ben Harper tracks.
---
Bill Frisell Named One of the First United States Artists Fellows
United States Artists (USA) honored Bill Frisell and one of his long time collaborators Jim Woodring by naming the pair one of the organization's first 50 Fellows. USA was launched in September 2005 with seed funding provided by a coalition of leading foundations - Ford, Rockefeller, Prudential, and Rasmuson - in an act of unprecedented private investment in individual artists and the creative potential of America. The initial investment enables the organization to pilot the USA Fellows program, awarding $50,000 grants to fifty artists each year beginning this year. Artist nominations are made by an anonymous group of arts leaders, critics, scholars, and artists chosen by USA who are asked to nominate artists they believe show an extraordinary commitment to their craft. Congratulations to all the inaugural Fellows and for more information on United States Artists go to United States Artists (USA) main page >>.
---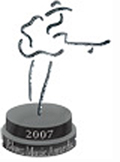 Rosebud Artists Score Combined 14 Blues Music Award Nominations
Rosebud Artists scored 14 nominations this year for the Blues Music Awards, formerly known as the W.C. Handy Awards. Charlie Musselwhite is nominated for 5 awards, including Traditional Blues Male Artist of the Year, Album of the Year and Traditional Blues Album of the Year (Delta Hardware), Song of the Year ("Church is Out") and his perennial nomination for Best Instrumentalist- Harmonica. Bettye LaVette is honored with two nominations for Soul Blues Female Artist of the Year (her fourth year in a row), as well as a nod for the top honor of the evening - B.B. King Entertainer of the Year. Marcia Ball also earned two nominations for the Pinetop Perkins Piano Player of the Year (4th consecutive nomination) and Contemporary Blues Female Artist of the Year. Duke Robillard received a nomination for Best Instrumentalist - Guitar and his saxophone player, Doug James, receives one as well for Best Instrumentalist - Horn. Mavis Staples is nominated for the fourth year in a row for Soul Blues Female Artist of the Year. Former Rosebud artist, the late Ruth Brown is nominated for Traditional Blues Female Artist of the Year and the late John Lee Hooker's just released box set, Hooker (on Shout! Factory), has been nominated for Historical Album of the Year. Rosebud owner/founder, Mike Kappus, coordinated 16 of the original featured recordings in the package. The Blues Music Awards ceremony and concert will be held May 10, 2007 at the Cook Convention Center in downtown Memphis. For more information, please go to Blues Music Awards Information >>
---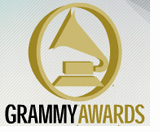 Grammy Nominations and Awards for Rosebud Artists
The 49th annual Grammy nominations were announced with Rosebud artists Allen Toussaint, Duke Robillard and Ann Savoy honored in the Pop, Blues and Folk categories, respectively. Allen Toussaint received a nomination in the Best Pop Vocal Album category for his collaboration with Elvis Costello on The River in Reverse, a project created in the wake of Hurricane Katrina's devastation to Toussaint's hometown. Duke Robillard received the first Grammy nomination of his career for his latest CD Guitar Groove-A-Rama in the Best Traditional Blues Album category. Ann Savoy from The Savoy-Doucet Cajun Band was recognized for her collaboration with ten-time Grammy winner Linda Ronstadt in the Best Traditional Folk Album category for Adieu False Heart. Congratulations also to Gary Paczosa, engineer of the CD who was nominated for Best Engineered Album. In addition, Booker T. Jones will be honored with a Lifetime Grammy Achievement Award for his Rock & Roll Hall of Fame career with Booker T. & the MG's. The Grammys will air on CBS onFebruary 11, 2007.
---

Rosebud Artists Honored on Amazon's Best Music of 2006
Amazon.com has released their annual picks for Best Music of the Year and Rosebud artists Allen Toussaint, JJ Cale, Ann Savoy, Charlie Musselwhite and Sierra Leone's Refugee All Stars are among those honored. Allen Toussaint's CD The River In Reverse with Elvis Costello was recognized in the Top 100 Editor's Picks list. JJ Cale & Eric Clapton's The Road To Escondido appears as #37 on the Customer's Top 100 list. Charlie Musselwhite's Delta Hardware was recognized as the #1 CD of the year in the Blues category, while Sierra Leone's Refugee All Stars debut CD Living Like A Refugee was selected as the #4 CD of the year in the International category. Ann Savoy of The Savoy-Doucet Cajun Band appears twice in both the Customer's Top 100 list and #3 in the Folk category for her CD Adieu False Heart with Linda Ronstadt. Congratulations to all.
For more information and to purchase CDs, please visit Amazon's Best Music of 2006 >>.
---
Rosebud Signs Pieta Brown
The Rosebud Agency is proud to announce the signing of Pieta Brown for exclusive booking representation worldwide, except in Europe. Pieta blends folk, rock, country and blues to create a sound uniquely her own. Her national debut CD In the Cool was named one of the Top 100 CDs of 2005 by Amazon.com editors and reached the Top 20 on the Americana Music Association radio chart. Pieta recently completed her next album which will be released in 2007 with tour dates to follow.

---
OPRAH! - Sierra Leone's Refugee All Stars on The Oprah Winfrey Show, Dec 4!
Tune in Monday to The Oprah Winfrey Show. Sierra Leone's Refugee All Stars will perform "Living Like A Refugee" from their new CD and Oprah will discuss their story and show excerpts of the award winning documentary on the group. Leonardo DiCaprio will also appear in the episode, discussing his new film, Blood Diamond, set during Sierra Leone's civil war which resulted in The All Stars fleeing their country and becoming refugees.
Please note that the DVD of the documentary, as well as CDs and tee shirts are now available online at
sierraleonesrefugeeallstars.com >>
---