"
how to contact
make an offer



Rosebud is music industry's first Solar Powered facility >>


buy CDs via rosebudus.com and help music charities >>


Certified Green - The Rosebud Agency has been named among the first San Francisco businesses to become officially certified as a Green business. >>

---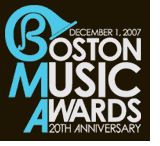 Johnny A. Performs At 20th Anniversary Of The Boston Music Awards
Johnny A. was featured at the 20th anniversary of the Boston Music Awards December 1, 2007 at The Orpheum Theater. Joining an all-star band led by James Montgomery, Johnny ripped through an exciting version of "Walkin' the Dog." Other performers included Bobby Brown, Extreme, Martin Sexton and Joey Kramer and Tom Hamilton of Aerosmith. Johnny A. was first recognized at the Boston Music Awards in 2000, when he received a Best Debut Album nomination for Sometime Tuesday Morning. The Boston Music Awards showcases talented performers in the greater Boston area and supports local charities Music Drives Us and the Berklee City Music Program.
---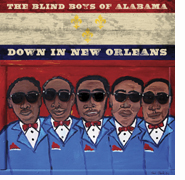 Blind Boys of Alabama's, Down In New Orleans, Out January 29
The highly anticipated new CD from four-time Grammy winners and gospel Legends, The Blind Boys of Alabama, Down In New Orleans, will be released by Time Life Music on January 29. The CD marks the first time The Blind Boys have ever recorded in New Orleans and on it they are backed by a trio of world class New Orleans musicians: David Torkanowsky (piano), Roland Guerin (bass) and Shannon Powell (drums). Contributing to the New Orleans spirit that prevails throughout the new disc are such esteemed guests as Rock and Roll Hall of Fame member and Rosebud client Allen Toussaint, The Preservation Hall Jazz Band and The Hot 8 Brass Band. In support of their new disc, the Blind Boys will tour extensively throughout 2008 and beyond, including a Fall 2008 co-headline tour with Preservation Hall Jazz Band. see tour dates >>
---

Blues Music Award Nominations for Bettye LaVette, Tommy Castro, Duke Robillard, Ruthie Foster and Muddy Waters
Bettye LaVette, Tommy Castro, Duke Robillard, Ruthie Foster and Muddy Waters were honored with nominations for the 2008 Blues Music Awards just announced. Bettye LaVette's incredible year (Grammy nomination, Pollstar magazine cover story and topping many "Best Of 2007" lists) continues with three nominations for Album of the Year (Scene Of The Crime), Contemporary Blues Female Artist of the Year, and B.B. King Entertainer of the Year. Tommy Castro grabs two nominations for Contemporary Blues Album of the Year (Painkiller) and B.B. King Entertainer of the Year. Duke Robillard yet again receives a nod for Best Instrumentalist - Guitar. Robillard has won this award an unprecedented four previous times. Ruthie Foster scores her first nomination for Traditional Blues Female Artist of the Year. And former Rosebud artist, the late Muddy Waters, is honored with a nomination for Historical Album of the Year (Breakin' It Up, Breakin' It Down - Muddy Waters, Johnny Winter, James Cotton). The Blues Music Awards will be held on May 8, 2008 in Tunica, Mississippi.
The 2008 Blues Music Awards >>
---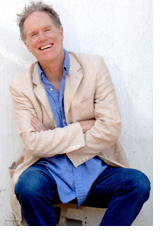 Loudon Wainwright III Caps Off A Memorable Year With Performance at WFUV's Holiday Benefit
Tomorrow (December 13), Loudon Wainwright III will perform at WFUV 90.7's "Holiday Cheer for Fuv" fundraising benefit, along with Madeleine Peyroux and Suzanne Vega in New York City. This appearance closes out a very successful year for Loudon, which includes Amazon.com declaring Loudon's Strange Weirdos: Music from and Inspired by the film Knocked Up the fifth Best Soundtrack of the year and Rolling Stone naming Knocked Up as the #4 DVD of 2007. Wainwright also had standout performances on NPR's "World Café" program on November 13th and at his November 9th concert in Los Angeles at the El Rey Theatre. Joe Henry shared the bill with Loudon for the night filled with very special guests, including Seth Rogan (star of Knocked Up) as emcee with Christopher Guest (Spinal Tap, Best In Show) and Judd Apatow (director of Knocked Up, 40-Year-Old Virgin) coming out to share the evening. Wainwright appeared in both Knocked Up and 40-Year-Old Virgin and provided the music for the Knocked Up soundtrack.

---
Sierra Leone's Refugee All Stars' "Black Nature" featured on MTVu's "Cause Effect" Program
Black Nature, the youngest member of Sierra Leone's Refugee All Stars, is featured on an episode of MTVu's program "Cause Effect," airing this Wednesday, December 12th. "Cause Effect" profiles student activists who have gone above and beyond in their efforts to change the world in a positive way, those committed to real causes and making a real difference. While Nature and other band members once lived in a refugee camp as a result of Sierra Leone's brutal civil war, they have already begun helping others still in need through their work with the United Nations' ninemillion.org campaign, Amnesty International, the ONE campaign, Witness and numerous others in the U.S. and internationally, speaking out for peace and against the insanity of war while calling attention to issues in Africa and the plight of refugees throughout the world. This "Cause Effect" episode focuses on Black Nature's work with the ninemillion.org campaign, his personal experiences with the civil war in Sierra Leone, and his work as a recording artist. The piece can be seen on the MTVu channel or online. Nature will be touring with Sierra Leone's Refugee All Stars from January 23 - March 7, 2008. See tour dates >>
---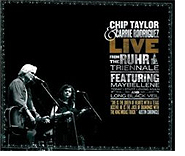 Carrie Rodriguez New CD with Chip Taylor Out Now + Track on Neil Young Tribute


Carrie Rodriguez is paired with Chip Taylor on the new Trainwreck Records release Live From The Ruhr Triennale available now. The album was recorded in 2005 in Germany and includes guest appearances from fellow Rosebud artist Bill Frisell, Buddy Miller and Greg Leisz. On the CD, Carrie and Chip cover Johnny Cash's 'Big River', Chuck Berry's 'Maybellene' and a handful of Chip Taylor original songs. Carrie is also featured (with Tim Easton on guitar) on the new Neil Young inspired Uncut sampler performing an achingly beautiful cover of Young's 'Cortez The Killer.' Other artists included on the sampler include The Flaming Lips, Sonic Youth and Cowboy Junkies. The CD sampler Like A Hurricane - Tribute to Neil Young can be found with the December '07 issue of Uncut on stands now.
---

Rosebud Artists Honored on Amazon's Best Music of 2007
Amazon.com has released their annual picks for Best Music of the Year and Rosebud artists Bettye LaVette, Mavis Staples, John Hammond, Loudon Wainwright III and Bill Frisell are among those honored. Bettye LaVette's The Scene of the Crime was recognized as the #2 CD of the year in the R&B category, while Mavis Staples' We'll Never Turn Back (produced by Ry Cooder) was selected as the #5 CD of the year in the Gospel category. Mavis also makes an appearance with her family The Staple Singers on the #3 R&B CD of the Year The Stax 50th Anniversary Collection, which also features songs by Rosebud artist Booker T. Jones (of Booker T. & the MG's). Loudon Wainwright III's Strange Weirdos: Music From and Inspired by the Film Knocked Up was named the fifth Best Soundtrack of the year. And John Hammond's Push Comes To Shove and Richard Thompson's Sweet Warrior (Rosebud is booking Richard's 1000 Years Of Popular Music tour) made the Top Ten lists in the Blues and Folk categories, respectively. Bill Frisell's studio project Floratone (featuring Lee Townsend, Matt Chamberlain and Tucker Martine) was named the #5 Jazz CD of the year.
Congratulations to all. To purchase the CDs and help support Music In Schools Today at no extra cost, please click here.
Amazon.com: Best Music of the Year 2007 >>
---
Grammy Nominations For J J Cale, Bettye LaVette and Meshell Ndegeocello - Just Announced
The 2008 Grammy Award Nominations were released today (December 6, 2007), with Bettye LaVette and JJ Cale each honored with their first Grammy nod and Meshell Ndegeocello grabbing her 10th nomination. Both Bettye LaVette and JJ Cale are up for Best Contemporary Blues Album, for LaVette's The Scene Of The Crime and JJ Cale & Eric Clapton's The Road To Escondido. Ndegeocello's 10th nomination is in the Best Urban/Alternative Performance category for "Fantasy" from the compilation album, Interpretations: Celebrating The Music Of Earth, Wind & Fire (Stax). The Grammy Awards will be held on February 10, 2008 in Los Angeles.
---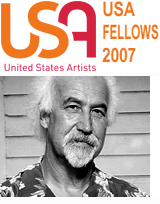 Michael Doucet Awarded United States Artists Grant
Michael Doucet of BeauSoleil was recently awarded a 2007 grant from United States Artists, a foundation dedicated to nurture, support and strengthen America's finest living artists. National leaders in business, the academic world and the arts founded United States Artists in 2005. Recipients are drawn from the world of music, literature, film, dance and the visual arts and include such distinguished artists as Don Byron, Bill T Jones, Meredith Monk, Jason Moran and Rosebud artist Bill Frisell (2006). In addition to this honor, Mr. Doucet is also the recipient of a 2005 National Heritage Fellowship from the National Endowment of the Arts.
Find more information on Michael, the award and the foundation at:
United States Artist / USA FELLOWS 2007, Michael Doucet >>

---
Bettye LaVette Pollstar Cover Story
Bettye LaVette is featured on the cover of Pollstar Magazine's December 10 issue which details her unique history, her relationship with The Rosebud Agency and gives the background story on her new, critically acclaimed CD The Scene Of The Crime, where she is backed by alt-country band Drive-By Truckers. The CD has garnered raves in USA Today "LaVette's chilling performance is without question one of the finest you'll hear all year", Rolling Stone, "LaVette's nuanced singing evokes Tina Turner with even more command" and Mojo magazine which declared The Scene Of The Crime "a strong contender for soul album of the year."
Pollstar Dec.10, 2007: Bettye LaVette >>
more press about Bettye LaVette >>
---